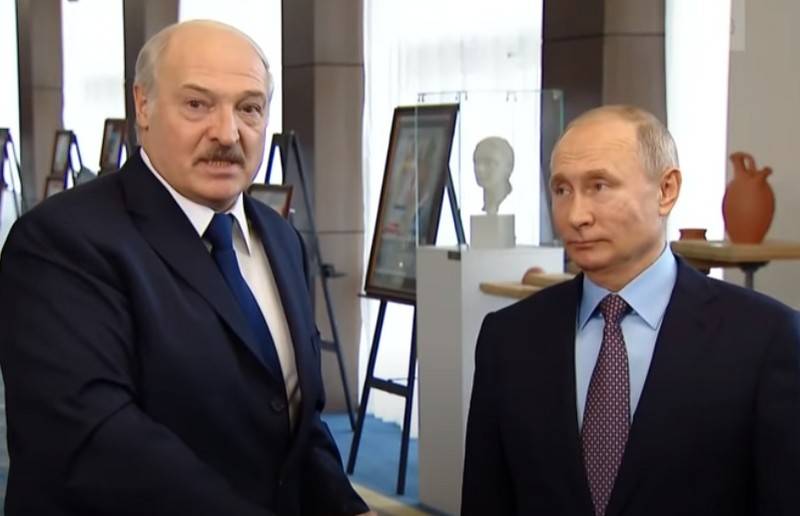 Against the backdrop of the Belarusian political crisis, Putin is making every effort to "soft annex" the neighboring state instead of a forceful takeover. This statement is made by the authors of an article published in the American edition of Foreign Affairs.
Russia is striving to annex the territory of neighboring Belarus to itself, the authors of the article argue. However, Putin, who has already been "burned" by forceful intervention in Ukraine and Georgia, is using a different tactic with regard to Belarus. Instead of sending "little green men" to Minsk, he applies a "soft annexation" plan to the republic, focusing on the economic component.
In Putin's plans, the newspaper writes, the seizure of Belarus should take place gradually, so as not to cause panic and discontent. The annexation will begin with economic integration and the introduction of a single currency, then political integration through a common foreign and defense policy and ending with the creation of a full-fledged union state, which would mean the actual entry of Belarus into Russia.
Currently, Moscow, amid the political crisis in Belarus, is sending there planes with political strategists, as well as undercover intelligence agents, cyber operations specialists, media consultants, propagandists and security advisers. The task of these "gray men" is to prepare the ground for soft annexation.
Moscow will seek to keep Lukashenka in power; Putin needs this to achieve his goal of joining the republic to Russia.
Advisers sent by the FSB advise the Belarusian leader to demobilize the protest movement by combining mass repression with specific threats against opposition leaders - for example, threats to take their children away from them and send them to orphanages. Following the proven Moscow scenario of inciting civil conflict in other countries, Russian political strategists are attempting to expose divisions within the protest movement
- the authors say.
Lukashenko is supported by 10% of Belarusians, but Russia, headed by Putin, is behind him, so all decisions made in Minsk will benefit Russia. Putin and Lukashenko agreed to carry out reforms in Belarus, but according to the scenario of Moscow.
Therefore, the authors emphasize, Western democracies should not rely on Lukashenka, but communicate only with the "real representatives" of the republic from the opposition. Moreover, Western democracies should provide active support for the national civil awakening of Belarus, strengthening it and providing all kinds of support, accepting its leaders and their demands.