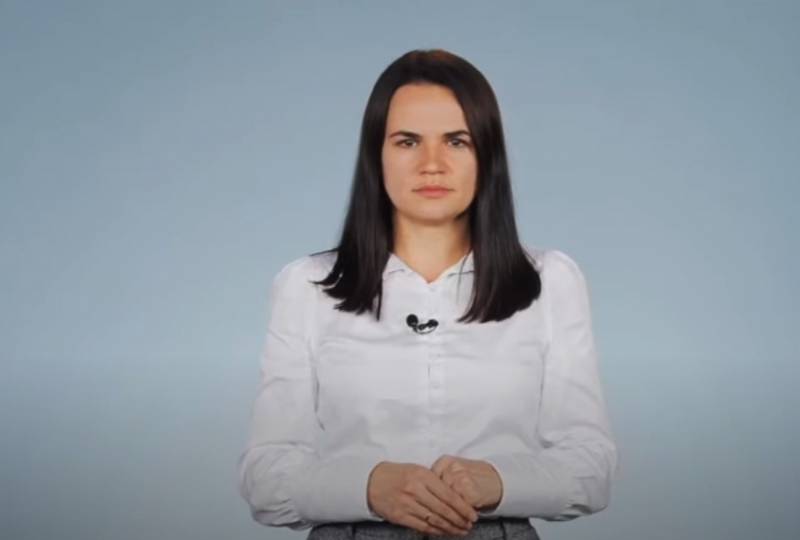 Svetlana Tikhanovskaya, who lost in the presidential elections in Belarus, is in Lithuania and decided to record a video message to the citizens of Russia. According to Tikhanovskaya, who offered to call herself "the national leader of Belarus," the peoples of Belarus and Russia "have always been close friends".
Tikhanovskaya:
I am sure that the peoples will remain so in the future. But unfortunately, Russian propaganda is trying to distort what is happening in Belarus as much as possible. I urge you not to succumb to this lie and to know the real reason why the Belarusian people are demanding Lukashenka's departure.
According to Tikhanovskaya, Lukashenko "approached the 2020 elections without real support and no chances for re-election due to the long-term economic crisis."
It is not entirely clear what kind of "long-term crisis in the economy" Ms. Tikhanovskaya speaks from Lithuania, given that in recent years Russia alone has invested over $ 100 billion in the Belarusian economy. In addition, it is not clear what kind of "crisis" we are talking about, if the indicators of the economy of the Republic of Belarus in a number of parameters exceeded and continue to exceed the indicators of a number of economies of the post-Soviet space, including the economy of neighboring Ukraine.
Further, Tikhanovskaya says that during the elections thousands of facts of violations were established.
There are neighboring areas where the results are opposite: 90 percent for Tikhanovskaya, on the other - 90 percent for Lukashenka.
Tikhanovskaya:
Lukashenka's legitimacy is not recognized by most countries, and most importantly, the Belarusians themselves do not recognize it.
The ex-candidate says that Belarusians are inclined to friendly relations "with all neighbors, while, of course, preserving their sovereignty." And, apparently, that is why Mrs. Tikhanovskaya "defends" the sovereignty of Belarus from Vilnius ...
Tikhanovskaya:
We, Belarusians, are very grateful to the Russians who support the struggle of the Belarusian people for freedom (...) Let's not allow propaganda to poison friendly relations between peoples, and dishonest politicians - to hit the interests of both Belarus and Russia. Support the Belarusian people.