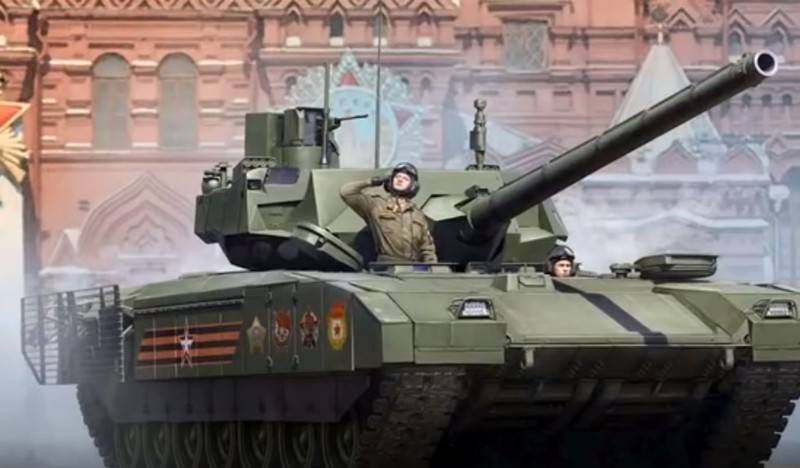 Uralvagonzavod has declassified dimensions
tank
T-14, created on the Armata platform. The data on the tank were presented during the Army-2020 military-technical forum, held in the Moscow region.
This is reported by the blog
Gur Khan attacks!
Until recently, the dimensions of the T-14 "Armata" tank were not officially presented anywhere, even on the site of the "UVZ" itself, so all the data on the tank were taken from the Internet. However, during the Army-2020 forum, an advertising brochure was circulated at the Uralvagonzavod stand, which for the first time reflected many parameters, including dimensions.
So, according to the data from the UVZ brochure, the length of the T-14 tank with the cannon in front is 10435 mm, the width along the side screens is 3820 mm and the height along the panoramic sight is 3218 mm.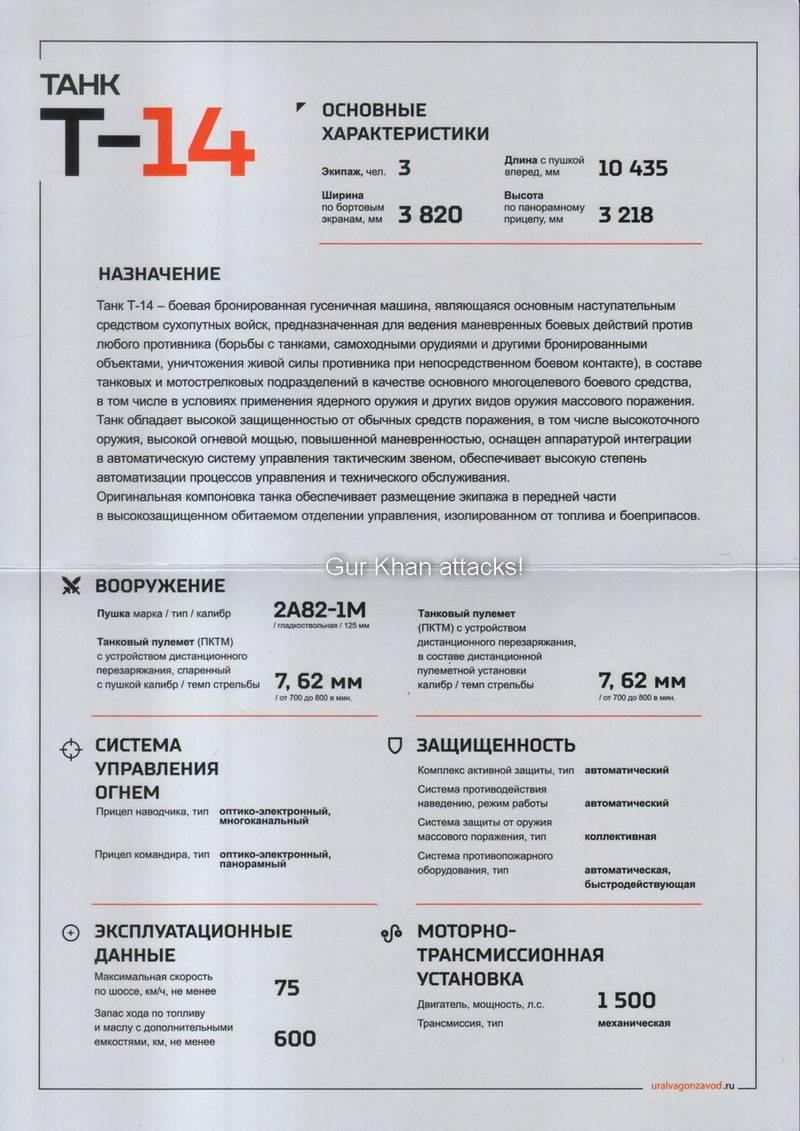 The armament of the tank is a 2 mm 82A1-125M cannon and two 7,62 mm machine guns - one mounted on the turret, and the second coaxial with the cannon. At the same time, the author claims that a coaxial machine gun appeared at the request of the Ministry of Defense for zeroing. Initially, it was not provided.
Also noteworthy is the power of the tank's engine. In the brochure, the specified power is equal to 1500 hp, which provides the tank with a speed of up to 75 km / h. The declared fuel range is 600 km.