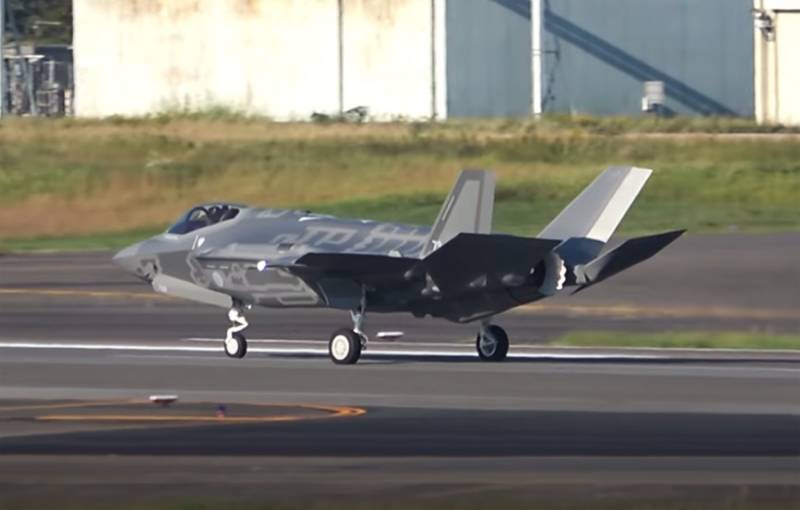 In the Japanese media, citing sources in the military department, materials appeared that the country's air force command plans to arm the F-35 fighters in service.
aviation
long-range missiles.
It is reported that by 2022, the number of standard weapons of the F-35 will include missiles that will allow attacking targets at long distances - up to 500 km. What kind of missiles are in question is not reported.
At the same time, Western sources say that Japan plans to purchase a batch of JSM missiles, which are being developed by the Norwegian company Kongsberg and the American Raytheon. Missiles of this type are distinguished by the fact that they are capable of aiming at a target through several channels and hitting targets not only on the ground, but also at sea.
Forbes published the material of the Western columnist Michael Peck, who writes that the F-35 of the Japanese Air Force with new weapons "will make Russia and China nervous."
At the same time, it is noted that the new missiles can reduce the stealth performance of the fifth generation fighter. It is assumed that external mounts will be used to arm the F-35 with long-range missiles, since these ammunition will not be able to fit into the internal compartments of today's parameters.
Previously, Japan lost its 5th generation F-35 fighter. He fell into the sea during a scheduled flight. So far, the official Tokyo has not provided data on the true reasons for the fall. Experts assumed that the disaster was connected with problems with the onboard oxygen system of the combat aircraft.