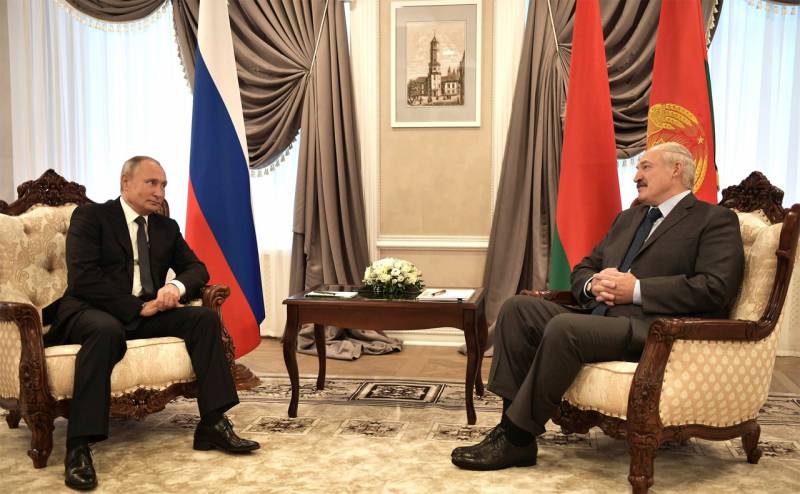 The Kremlin press service gave explanations on what topics the presidents of Russia and Belarus will discuss during Alexander Lukashenko's visit. The exact date of this visit has not yet been named, but Dmitry Peskov announced some time ago that the visit of the President of the Republic of Belarus to the Russian Federation would take place "very soon."
According to the news agency
TASS
, preparations for the visit of Alexander Lukashenko are underway. The work is carried out by experts and various departments.
One of the issues to be discussed, according to Peskov, is related to the restructuring of the debt of Belarus to the Russian Federation. Also, during a personal meeting, the presidents will discuss such a topic as energy prices. In the context of the negotiations, they plan to discuss the "road map" of integration within the Union State.
On the eve of Lukashenko, in an interview with Russian journalists, said that in order to deepen integration, it is necessary to establish a clear work of the unified bodies of the Union State.
Lukashenka also once again stated during his interview that "if Belarus collapses today, then Russia will be next".
Many experts interpreted this statement as another attempt by Lukashenka to bargain for the best conditions for himself during the upcoming meeting with Vladimir Putin.