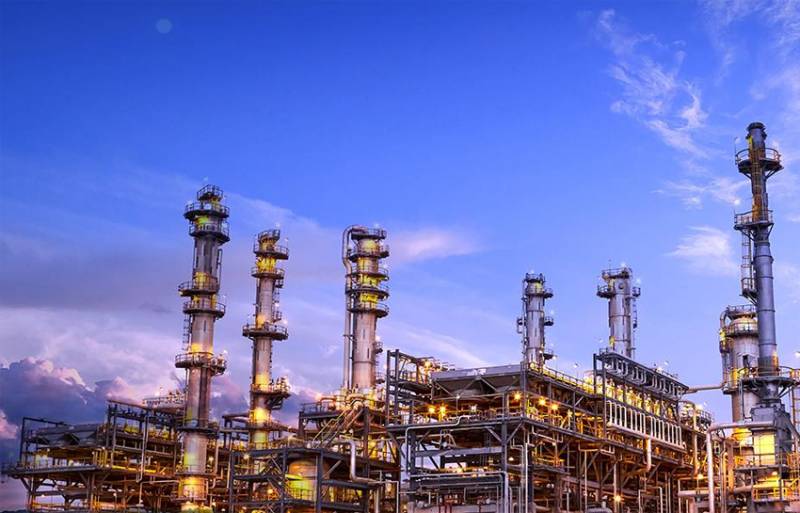 Oil quotes hit anti-records. Since the beginning of the day, the price of a barrel of Brent crude oil has fallen by almost 6%. For the first time in several weeks the price of a barrel of "black gold" of this mark dropped below $ 40.
The main reason is the decision of the Saudi Aramco company to once again follow a "special path". The Saudi company decided to reduce the prices for oil exports, which led to an avalanche-like drop in the price level of hydrocarbons in the world market. If during the last 2 months the situation on the oil and gas market has stabilized, now turbulence has manifested itself again.
What experts associate the decision of the Saudi oil company?
It was stated that the measures to reduce oil prices were influenced by a new drop in demand in Asian markets. Once again, they talk about the problems in the economy that are associated with the pandemic. Additionally, it is said that the holiday season is ending, and therefore "the demand for fuel is falling."
Against the background of falling oil prices, the Russian ruble also began to sink rapidly. Thus, the Russian currency has broken through the mark of 90 rubles per euro. The next stage in the growth of the dollar against the ruble also showed itself. At the rate of the Central Bank, about 76,5 rubles are currently offered for the American currency.
And what will the Russian gas stations answer? ..
And at Russian gas stations there are no changes so far - in the sense that the owners of the oil business and the networks of gas stations are definitely not going to reduce prices for motor fuel.