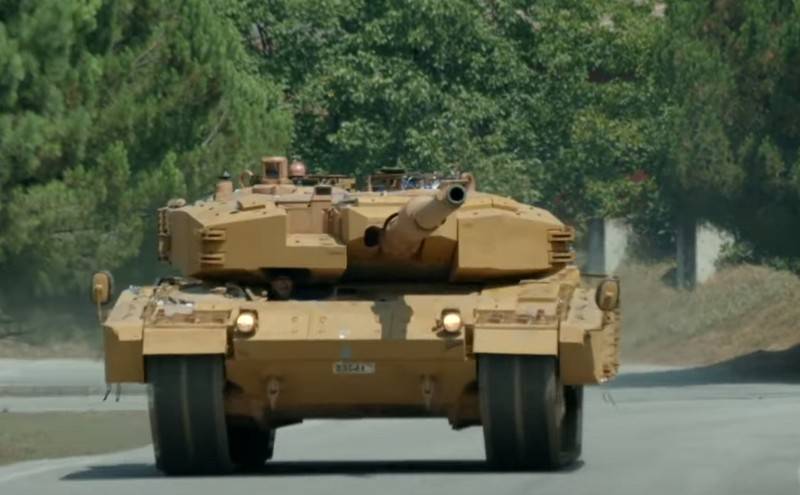 Turkey has developed a modernization option
tanks
Leopard 2A4, which are in service with the army, during which the protection of combat vehicles is significantly increased. Reported by "RG".
Turkish specialists from ROKETSAN have developed additional protection for the Leopard 2A4 main battle tanks. The upgraded tanks received blocks with multilayer filler installed on the turret of the tank and the front of the hull, reactive armor covering the sides, as well as lattice anti-cumulative screens.
According to the Turkish military, this protection will significantly increase the resistance to various anti-tank guided missiles and rocket-propelled grenades launched from hand-held and heavy grenade launchers.
The increase in protection, in turn, led to an increase in the mass of the tank from 55 tons to 62. However, the company emphasizes that the work carried out did not affect the characteristics of mobility and maneuverability. For this, special tests of the tank were carried out in various conditions.
Deliveries of the Leopard 2A4 MBT with improved protection to the troops are planned to begin in October this year, subsequently transferring to the troops two tanks a month. At the first stage, 40 tanks should receive new armor.
The decision to re-equip German tanks in Turkey was made following the results of hostilities in Syria, where in clashes with the Kurds, the Turkish military irrevocably lost about 10 Leopard 2A4 tanks.