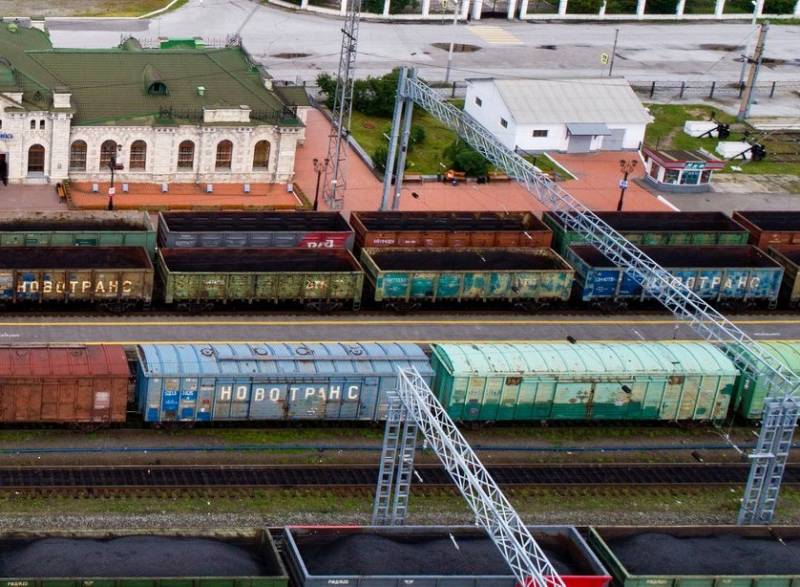 Although in appearance, this missile system does not differ at all from a regular freight train, it is capable of catching up with fear in the US military. We are talking about the Barguzin combat railway missile system (BZHRK), which can enter service with the Russian army in 3-5 years. This is reported by the Chinese Internet portal Sina.
The development of the Barguzin BZHRK was suspended in 2017, but now, as announced, it has been resumed again. Its predecessor was a similar Soviet-made Molodets railway complex.
The new BZHRK is characterized by high secrecy, as it is installed in an ordinary freight train. Thus, it can carry out a surprise missile launch from anywhere in the extensive network of Russian railways.
"Barguzin" consists of three complexes of intercontinental ballistic missiles and additional equipment, including a communications center and command post. The launch can be done in a few minutes. And since he does not stand out from other freight trains, he remains unnoticed by the enemy.
Such a missile system, in contrast to analogs moving on a car chassis, has a much higher carrying capacity, that is, it is capable of carrying more missiles.
Given that Russia has the largest land area in the world and a developed railway network, the presence of the Barguzin BZHRK in its arsenal should cause serious concern for the United States, according to the Chinese observer.