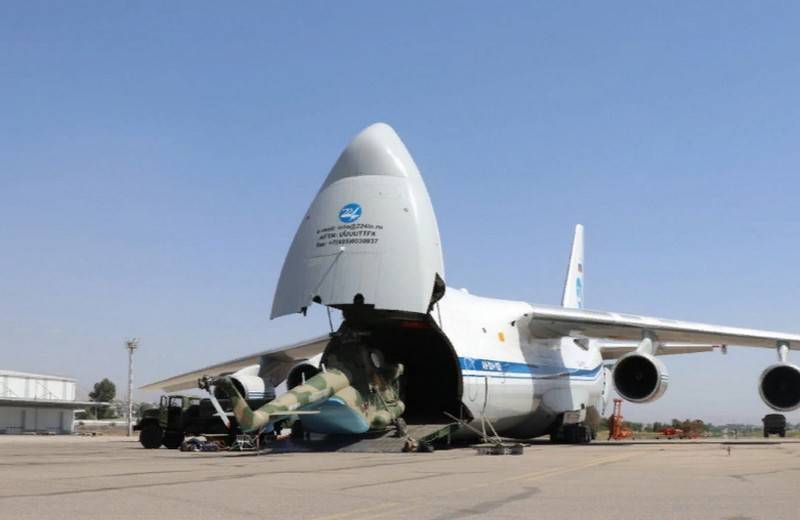 Two new Mi-8MTV5-1 transport and combat helicopters entered service
aviation
groups of the 201st military base of the Russian Federation in Tajikistan. This was reported by the press service of the Central Military District.
The new helicopters were reportedly delivered to the base aboard the An-124 Ruslan military transport aircraft. The new helicopters are equipped with an airborne defense complex, the cockpit is equipped with lighting equipment adapted for the use of night vision goggles. The helicopter is capable of flying at night at low and extremely low altitudes. Communication facilities were replaced with more modern ones. The helicopter is armed with unguided C8 missiles and a 23 mm cannon.
The crews of the new Mi-8 were previously trained at the center for combat training and retraining of army aviation personnel in the Tver region.
Note that in recent months, Russian bases in the near abroad have already received four new Mi-8MTV5-1 helicopters. In early July, two new Mi-8s entered service with the Kant military base in Kyrgyzstan, having made a flight from the Chelyabinsk region, having covered more than 2 thousand kilometers. On the way, the helicopter crews carried out two refueling: one in the Omsk region, the second in Kazakhstan.
The 201st military base in Tajikistan is the largest military facility in Russia outside its borders, belongs to the Central Military District and is located in two cities - Dushanbe and Bokhtar. To date, the stay of the Russian military in Tajikistan has been extended until 2042.