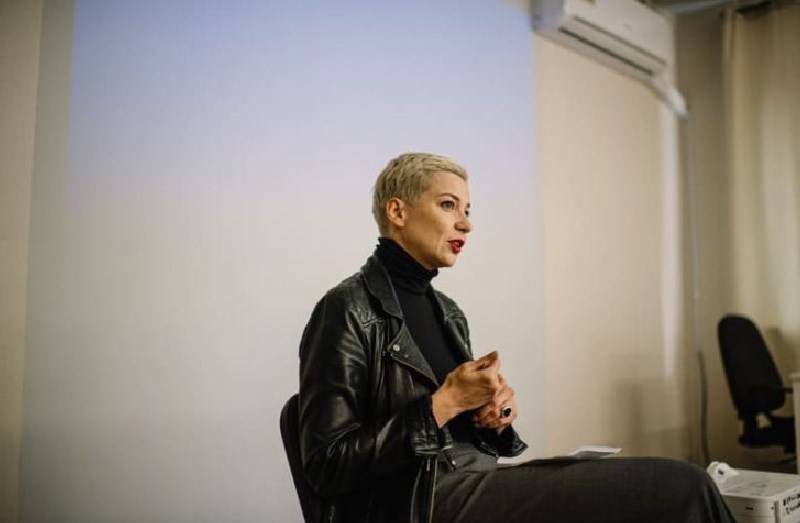 Members of the opposition Coordination Council of Belarus Anton Rodnenkov and Ivan Kravtsov arrived in Ukraine today. Maria Kolesnikova was not with them.
This is reported by the Ukrainian press, referring to the speaker of the Ukrainian State Border Service Andriy Demchenko.
Initially, the State Border Committee of Belarus reported on three representatives of the opposition who left for the territory of Ukraine. But the Ukrainian border guards claim that only Rodnenkov and Kravtsov arrived at the checkpoint, and Kolesnikova was not with them.
There was also information from the Belarusian side that when crossing the border, all three representatives of the coordination council were in the same car, but after passing control Kolesnikova was allegedly pushed out of the passenger compartment and left for Ukraine without her. The woman did not need medical assistance.
The Belarusian border committee confirmed that Maria Kolesnikova was subsequently detained.
An attempt by members of the Opposition Coordination Council to leave for Ukrainian territory took place today at about four o'clock in the morning at a road checkpoint on the border of Belarus and Ukraine.
According to the representative of the State Border Committee of Belarus Anton Bychkovsky, after passing through customs, a BMW car with three Belarusian oppositionists on board met a border guard and, accelerating, rushed sharply towards Ukraine. At the same time, the lady who was in the salon was literally "pushed" out of it.
Meanwhile, the Belarusian opposition claims that the KGB of the Republic of Belarus allegedly forcibly tried to send Kolesnikova to Ukraine, but she "tore up her passport" at the border.