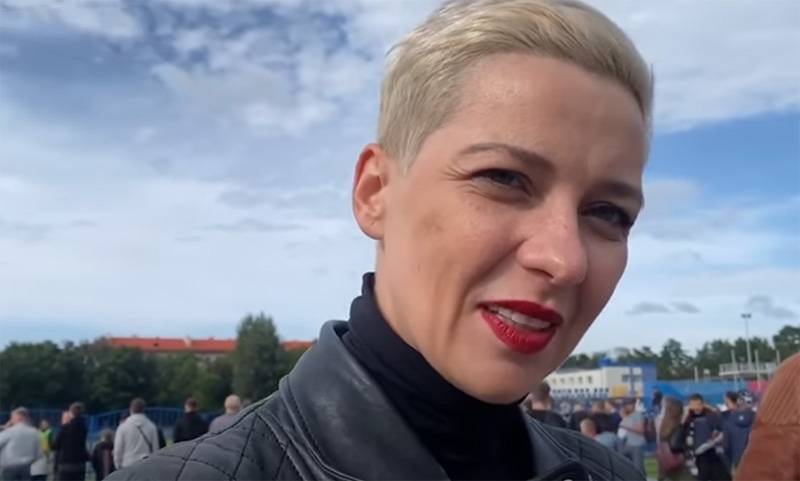 The Border Guard Service of the Republic of Belarus informs that it became known about the route of movement of Maria Kolesnikova. We are talking about one of the leaders of the Belarusian opposition, who, as reported, was kidnapped by unknown persons the day before. Based on materials from CCTV cameras, Kolesnikova ended up in a black minibus with the sign "Communication". Her further fate was not reported.
Today, representatives of the Border Service of Belarus published information that Maria Kolesnikova and one of her associates in the so-called Coordination Council of the Belarusian opposition crossed the border of the Republic of Belarus and Ukraine.
It is worth noting that over the past few hours, officials from a number of Western countries, including German Foreign Minister Heiko Maas, have demanded that Lukashenka "provide information about where Maria Kolesnikova is." In this regard, questions arise: is the same Heiko Maas going to ask Kiev questions about why Kolesnikova suddenly ended up on Ukrainian territory?
Maria Kolesnikova is one of the most active opposition leaders in Belarus, and recently she has clearly begun to claim overall leadership. Former presidential candidate of the Republic of Belarus Svetlana Tikhanovskaya, who had previously fled to Lithuania, appeared as if in the background in connection with Kolesnikova's activities in Minsk. Now it remains to wait for the statements of Mrs. Kolesnikova from the Ukrainian territory about what happened.