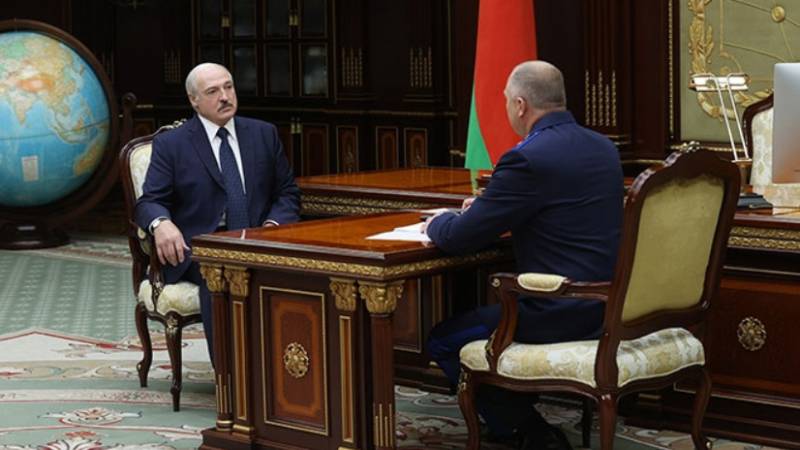 Lithuania continues to speculate about the consequences if Alexander Lukashenko really refuses to use the Lithuanian port of Klaipeda. Let us remind you that a few days ago the President of Belarus instructed the Council of Ministers of the republic to work out such a variant of anti-Lithuanian sanctions with the words "It's time to put them in their place".
The Lithuanian newspaper Irytas writes that by imposing anti-Lithuanian sanctions, Lukashenka will "shoot in his own foot".
From the material:
Lukashenka's threats are a bluff. Refusal from the Klaipeda seaport will hit the most important branch of the Belarusian economy and destroy the very basis of its economic policy, which has been developed for many years.
The publication writes that "Belarusian and Russian resources are vainly drawing negative scenarios for the Lithuanian economy in the event that Lukashenka refuses to use the port of Klaipeda". It is argued that first of all, Alexander Lukashenko will strike at his own economy.
From the article:
It would be incredibly stupid to implement such threats (by refusing to use the port of Klaipeda), but even if they did it, it would take years to transfer cargo traffic to the ports of Russia or Ukraine.
The Lithuanian author writes that if the transshipment of fertilizers goes through the Russian port of Ust-Luga, then Russia itself will have to subsidize this for Minsk.
From the article:
Does Moscow need this? From an economic point of view, no. Politically it may be, but free cheese is only in a mousetrap for Belarus. If Russia agrees to this, it will set certain requirements before Belarus.
The article as a whole resembles attempts of Lithuanian complacency and a broadcast of hopes that Alexander Lukashenko will still not give up using Lithuanian ports.