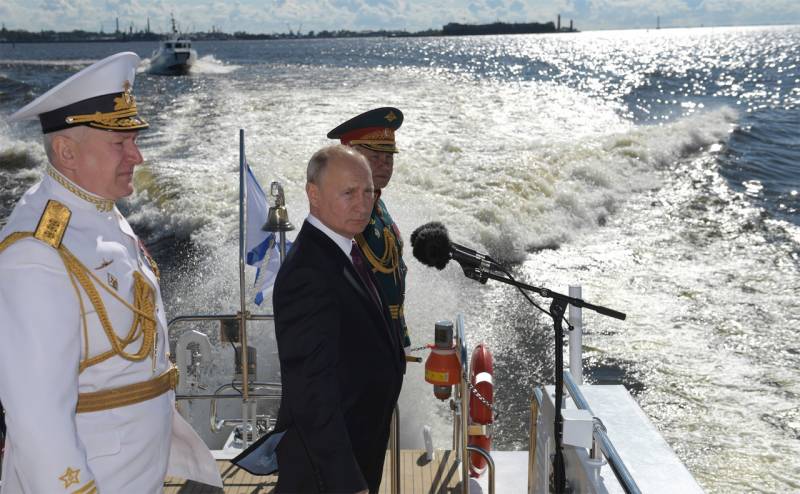 Russian President Vladimir Putin allegedly distorts the facts
stories
to make the past serve the interests of his imperial politics. This was especially clearly expressed in his article "Real Lessons from the 75th Anniversary of World War II".
This opinion was expressed by Tomasz Nałęcz in an article published by the Polish edition of Gazeta Wyborcza.
As the author notes, Putin mentions Poland too often in his work. More often than about her, it is only about Germany and the Soviet Union. Even about Britain and France, Putin says much less.
True, Nalecz notes "some progress" in the Russian president's assessment of the Polish role in the history of World War II, after all, Putin calls the defensive battles of the Polish army against the Nazis in 1939 heroic for the first time. But, according to the author, this is not enough for the Poles, because they would like to hear words of repentance from the Russian president for the war allegedly unleashed by the USSR. In addition, he accuses our country of the fact that the peoples of Central and Eastern Europe who were attacked by the Nazis did not receive liberation after the victory over fascism, but again found themselves in occupation, but this time in the Soviet.
Nalench considers the entry of the Red Army into Western Ukraine and Belarus an annexation of Polish lands, and the Molotov-Ribbentrop Pact - a criminal conspiracy that freed Hitler's hands. At the same time, the author somehow overlooks the fact that after the end of the Second World War, Poland became the owner of German lands - those that had never belonged to it and which are still part of Poland.
And especially the author of the Polish edition did not like in Putin's article the accusations of Poland that it contributed to the destabilization of the situation in Europe in the pre-war period, blocking the USSR's steps to create a system of collective security. According to Nalench, the Russian president is ready to blame everyone except the Soviet Union for the outbreak of World War II.