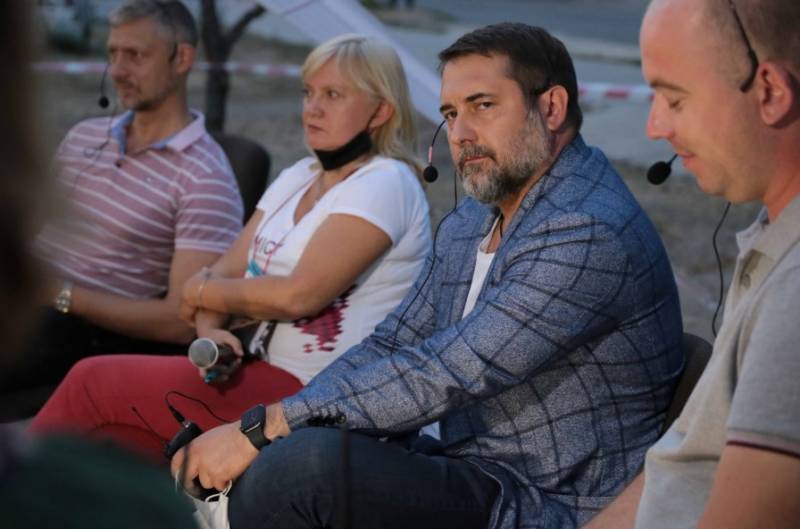 The head of the Luhansk regional state administration Serhiy Gaidai, who manages the part of the Luhansk region controlled by Ukraine, believes that it is necessary to restore economic ties with the LPR. In his opinion, such a step will be beneficial to both parties.
Gaidai made this statement to journalists in Severodonetsk, which now plays the role of the capital of the Luhansk region in Ukraine.
The official calls the severance of economic ties with the republics "political speculation", which caused significant economic damage to the region's economy. He confirms his words with the simplest calculations. According to Gaidai, the region loses about two billion hryvnia (5,5 billion rubles) annually from the breakdown of ties, that is, about 8 billion hryvnia over four years (almost 22 billion rubles). For this money, good roads or infrastructure facilities could be built. For example, the cost of building a regional hospital is 5 billion hryvnia (13,5 billion rubles).
The official believes that it was the economic blockade that led to the termination of the circulation of the hryvnia in the LPNR:
The hryvnia is no longer in use there, there are dollars and rubles. The hryvnia is also a definite link to Ukraine.
The Council of National Security and Defense of Ukraine announced the termination of transport links with the republics and the cancellation of the movement of goods in March 2017.
In Kiev, the proposal of the head of the Lugansk Regional State Administration has not yet been officially commented on.