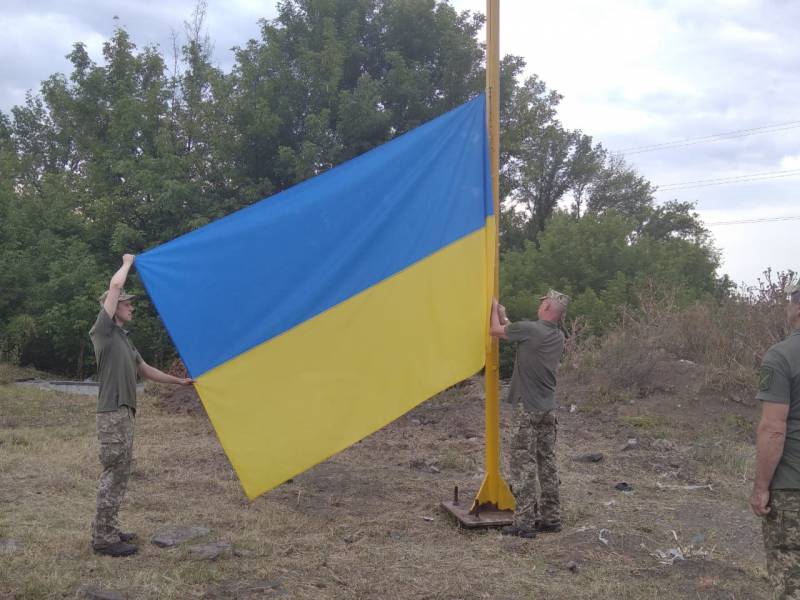 The press center of the so-called operation of the Joint Forces publishes a note in which it once again announces that in the Donbas the Ukrainian army is fighting "with the armed formations of the Russian Federation."
The report says that "the armed formations of the Russian Federation violated the comprehensive ceasefire for the second time in XNUMX hours."
From the summary:
The enemy opened fire from
weapons
on the positions of units of the OOS of Ukraine near Prysepilivka, in the Luhansk region.
It is stated that one of the servicemen of the Armed Forces of Ukraine was wounded, incompatible with life.
From the summary of the JFO press headquarters:
In response to the shelling, the units of the Joint Forces used the available weapons and gave a decent response to the armed formations of the Russian Federation.
It goes on to say that the OOS "is specifying the exact number of enemy casualties."
From this publication of the JFO press center, one thing is unambiguously clear: the Ukrainian troops are not just at a direct shot distance from the LPNR positions, but also have weapons for shelling the adjacent territory, which is a violation of the same comprehensive armistice agreement. Earlier, the head of the DPR demanded that Kiev withdraw its troops from the contact line in order to fully comply with the agreements.