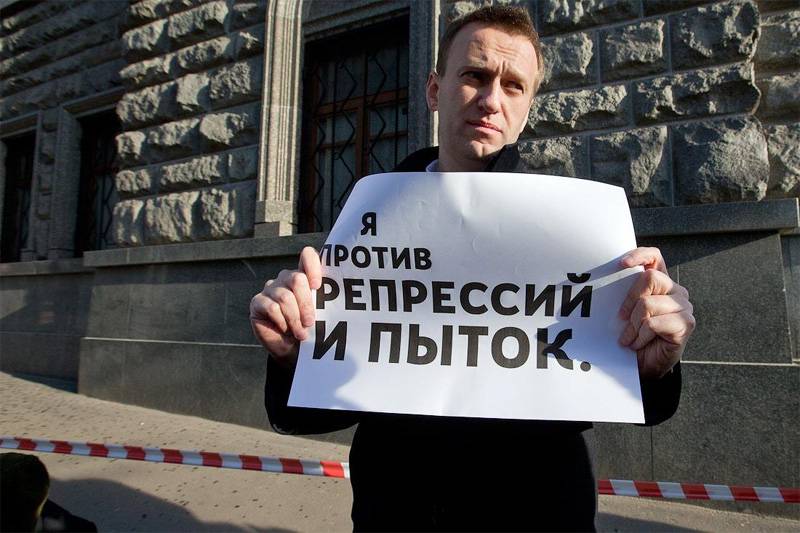 German Foreign Minister Heiko Maas said that Russia's request for "legal assistance" on the situation with opposition leader Alexei Navalny "will be satisfied." This statement from Maas came after the German government announced that it had allegedly transferred the requested data to the Russian Prosecutor General's Office.
Heiko Mass:
We are not dragging out the investigation, as Russia says. We have already summoned the Russian ambassador and informed him that Moscow's request for legal assistance will be satisfied. We are ready for a mutual exchange of information on this occasion.
At the same time, the head of the German Foreign Ministry claims that Alexei Navalny is still in the Charite clinic. This statement has generated the most questions. After all, as German Defense Minister Annegret Kramp-Karrenbauer said, "there is evidence that chemical weapons were used against Navalny." If chemical weapons were used, then where? - taking into account that no special measures were taken in the same Charite clinic. We are not talking about the evacuation of patients, or even about the basic observance of safety standards in case of contact with a "person who has undergone the use of chemical
weapons
».
The situation is commented on by the readers of the German edition of Die Zeit.
It is necessary to stop the construction of the gas pipeline. Germany and Russia now have no friendly relations. And they will not improve under Putin.
The question arises, what kind of relations in Germany are considered friendly with Russia? When would Germany and Russia have acted exclusively in line with American policy?
Other comments:
By all accounts, Russian Minister Lavrov was right. Maas is only now saying that Germany is ready to share information. It turns out that all this time they did not share information about Navalny.
Honestly, I don't understand when under this
history
trying to link the closure of the Nord Stream 2 project. After all, he meets the interests of Germany. We will receive gas that is cheaper. The German government has always emphasized this. What has changed now?