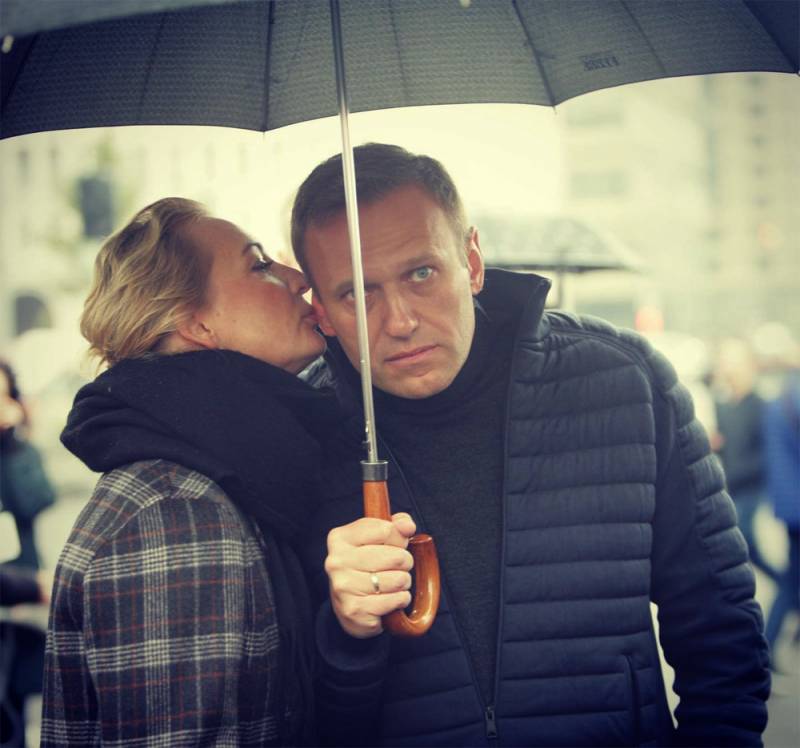 Relatives of the Russian opposition leader Alexei Navalny react to the initiative of the famous medical specialist Leonid Roshal. The essence of the proposal of the doctor, who heads the National Medical Chamber, is to create, together with the specialists of the German Medical Chamber, a single expert group that could understand in detail the situation with a sharp deterioration in Navalny's health.
According to Leonid Roshal, who has a high level of trust in the professional medical environment, not only in Russia, but also abroad, the work of a joint expert group would make it possible to give an accurate answer as to whether or not toxicants are found in Navalny's body.
The wife's reaction to the seemingly quite sensible proposal of Dr. Roshal is very strange. According to Yulia Navalnaya, who herself admitted that she did not understand anything about medicine, Leonid Roshal "acted not as a doctor, but as the voice of the state."
From the publication of Mrs. Navalnaya with an appeal to Leonid Roshal:
You did not have, do not have and will not have anything to do with his treatment. I am not a doctor myself, but during these weeks I have read so many medical articles that it is obvious even to me: the clinical manifestations were exactly the same as described in medical textbooks.
It remains only to find out the clinical manifestations of what? If we were talking about the clinical manifestations of the use of the Novichok BOV, as they say in Berlin, then it is quite obvious that by now Ms. Navalnaya could hardly make any publications in Telegram channels ...
Doctors in Russia called Yulia Navalnaya's reaction "incomprehensible and unconstructive." Indeed, why do the relatives of the oppositionist themselves actually oppose a comprehensive and objective investigation involving both Russian and German specialists?