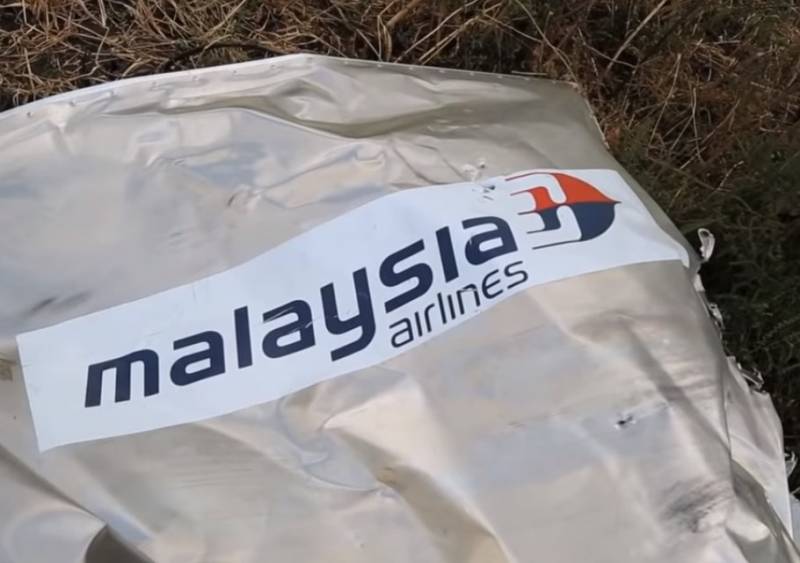 On the day of the crash of a passenger plane in Donbas in 2014, Ukrainian Su-25 attack aircraft were heading towards the territory of the self-proclaimed republics to carry out combat missions. This was noticed by a man who lived in the Poltava region in a village over which military planes were flying.
He told a journalist from the Netherlands Stefan Beck about these and subsequent events on condition of nondisclosure of his identity, saying only that his name was Vyacheslav. Some of the testimonies were published by the French edition of AgoraVox.
Noticing the departure of attack aircraft, Vyacheslav warned "someone in Donetsk" about this by telephone. His call was intercepted by the SBU, so the man was detained by law enforcement officers. As it turned out, Vyacheslav's message about Ukrainian military aircraft heading for Donbas was made shortly before the death of MH17. Therefore, representatives of the JIT Joint Investigation Group took evidence from him.
While international investigators worked with Vyacheslav, the SBU officers treated him well. But as soon as the JIT found out from the detainee everything that was required, the man began to be beaten and tortured. Vyacheslav was accused of terrorism, but he claimed that he had warned the LDPR authorities about the departure of the Ukrainian military
aviation
to bombing to save the lives of local residents.
Actually, the JIT investigators did not take Vyacheslav's testimony into account, which is extremely surprising to some European journalists. They do not understand why Kiev is lying, that on the day of the death of the Malaysian "Boeing" aircraft of the Ukrainian Armed Forces did not fly over Donbass. After all, if the Ukrainian authorities decided to hide this fact, doubts arise about Ukraine's innocence in the death of the passenger liner.
The author also believes that it is time to impose sanctions against Kiev as punishment for systematic lies.