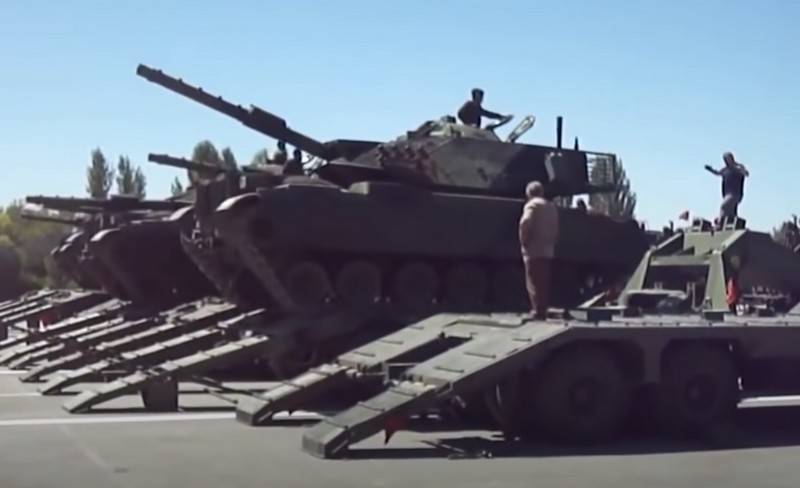 Turkey has started the transfer
tanks
towards the Greek border amid tensions in the Mediterranean. It was reported by the Turkish Ihlas agency.
According to the agency, 40 tanks are being transferred to the border, and two convoys of trucks with them left the Reyhanli region of Hatay province on the border with Syria. After the delivery of the equipment to the railway, the tanks will be loaded onto platforms and delivered to the province of Edirne on the border with Greece. The agency does not report which tanks are being transferred.
However, the state
news
Anadolu agency denies the transfer of tanks to the Greek border, claiming that the reports of a number of Turkish media outlets were mistaken. In fact, there was a planned redeployment of equipment of the second ground army in Malatya, and tanks were not transferred to the Greek border.
In turn, the Turkish Defense Ministry did not comment on the transfer of equipment.
On the eve of the Turkish military department announced the beginning of military exercises called "Mediterranean Storm". The exercises will start on September 6 and will last until 10. The Turkish Navy, the Air Force and the ground forces will take part in them. The main task of the exercises is to practice the defense of its water area and offensive actions at sea.
Note that relations between Turkey and Greece, and so the former not the best, worsened in early August due to offshore hydrocarbon deposits. Both countries claim these gas deposits, and accuse each other of organizing illegal extraction of raw materials in the disputed area.