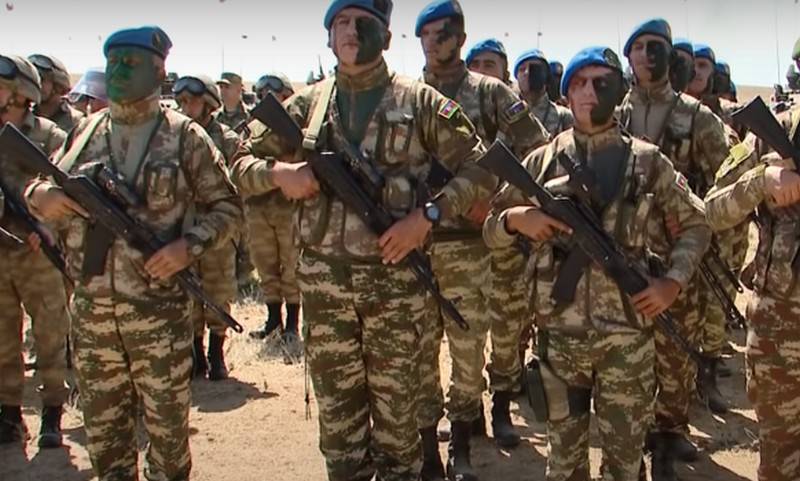 Azerbaijan refused to take part in the international military exercises "Caucasus-2020", which will be held in September, the country will be represented only by observers. This is reported by the Ministry of Defense of the Republic.
The Azerbaijani military department reported that the servicemen of the republic will not take part in the Caucasus-2020 exercises, only observers will represent the country. The Ministry of Defense did not name the reason for the refusal.
Azerbaijani servicemen will not participate in the Caucasus-2020 exercises to be held in Russia this September. It is planned to send two military personnel to the above exercises as observers.
- said the press service.
Thus, Azerbaijan became the second country to refuse direct participation in the Caucasus-2020 exercises. The first to report the refusal was the Indian Ministry of Defense. The reason for the refusal of the Indian side was called the coronavirus pandemic and the difficulties caused by its consequences, including the organization of logistics. At the same time, New Delhi stressed that India and Russia remain strategic partners.
Earlier it was reported that military personnel from several countries are planned to participate in the Kavkaz-2020 command-staff exercises. In particular, in addition to Russia, military men from Belarus, India, Iran, Myanmar and Pakistan were supposed to participate in the exercises. Later, the defense ministers of the SCO, CIS and CSTO countries agreed to hold joint exercises as part of the Caucasus-2020 maneuvers.
Between it it became known that on September 5 in Nakhchivan the first stage of large-scale rifle tactical and tactical-flight training began with the participation of ground forces and
aviation
Azerbaijan and Turkey.