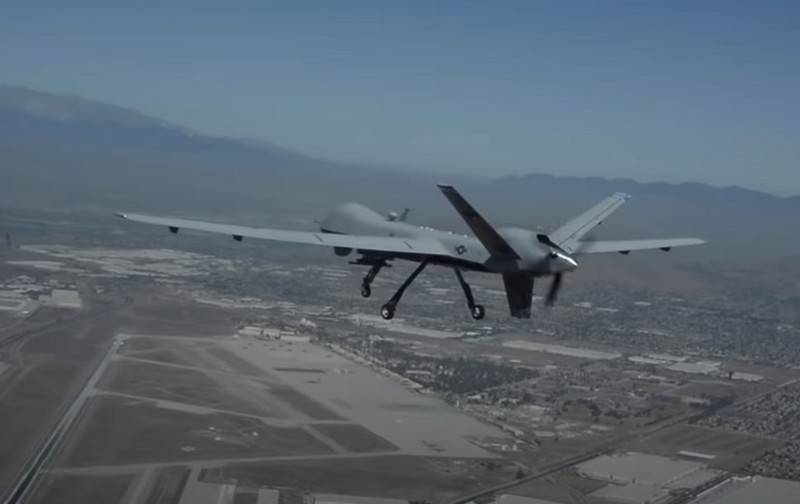 American attack drones will soon be independently, without operator involvement, identify, select and hit targets. According to Flightglobal, General Atomics Aeronautical Systems conducted flight tests of the MQ-9 Reaper strike drone with the Agile Condor artificial intelligence system installed on it.
The drone was tested at the Grand Forks proving ground in North Dakota and was considered successful. During the tests, the Agile Condor system installed on the drone made it possible to identify targets without the participation of the operator, other details of the tests were not disclosed. Agile Condor itself is a computing system controlled by neural network algorithms, receiving data from the drone's radar, as well as infrared and optoelectronic cameras. The system is being developed by SRC Inc. commissioned by the US Air Force Research Laboratory.
According to the developers, Agile Condor can detect, recognize, identify and prioritize targets with high accuracy. A face recognition system is used as one of the algorithms.
It is assumed that this system will remove part of the load from the operators of weapons, the changes of which are extremely long due to the duration of the drone flights, and over time will completely replace them.
In June of this year, General Atomics Aeronautical Systems announced the ability of an upgraded version of the MQ-9A UAV to automatically go to an alternate airfield and automatically land with a greater mass.