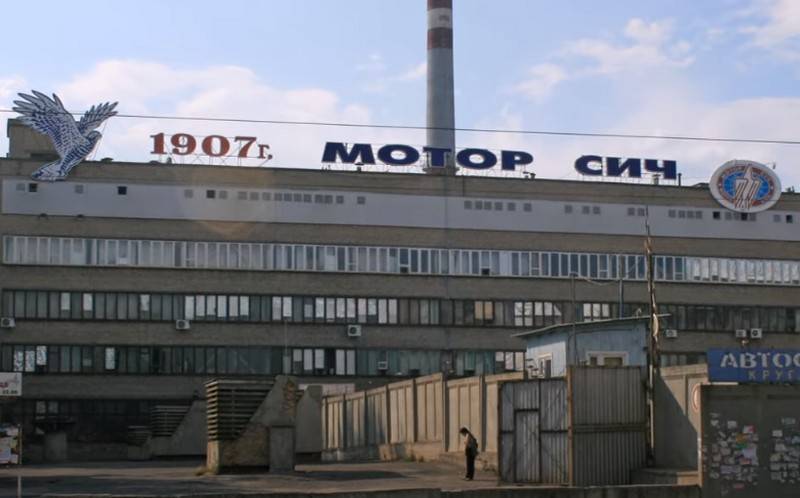 China can collect 3,5 billion dollars from Ukraine. It is for this amount that the Chinese investors from the Skyrizon company, which own 56% of the shares of the Ukrainian Motor Sich, intend to file a claim to international arbitration.
The Chinese company Skyrizon sent a message to the government of Ukraine about its intention to start international arbitration against the state of Ukraine. The corresponding claim has already been submitted to the Ministry of Justice of the country. The company's representatives accuse Ukraine of violating its international obligations, enshrined in the Agreement between the Government of Ukraine and the Government of the PRC on the encouragement and mutual protection of investments.
The Chinese company reportedly acquired 2016% of the shares of the Ukrainian Motor Sich back in 56, but so far it has not been able to manage its assets. The Ukrainian court on the initiative of the SBU has seized the shares, and the Antimonopoly Committee of Ukraine, under formal pretexts, is delaying the issuance of a concentration permit.
For 3 years, the rights of all shareholders of the enterprise have been systematically violated - general meetings are not convened, dividends are not paid, shareholders are deprived of the opportunity to influence the actions of management
- said in a statement.
Against this background, it is stated that the enterprise itself is losing sales markets and becomes uncompetitive. The damage from the current situation in China is estimated at more than $ 3,5 billion. The Chinese company calls on Ukraine to immediately begin negotiations, stopping the illegal activities of the Ukrainian authorities in relation to Motor Sich and its shareholders.
If the state of Ukraine is unable to respond promptly and start negotiations or otherwise fulfill its international obligations, Chinese investors will use their right to start arbitration.
- emphasize in the Chinese company.