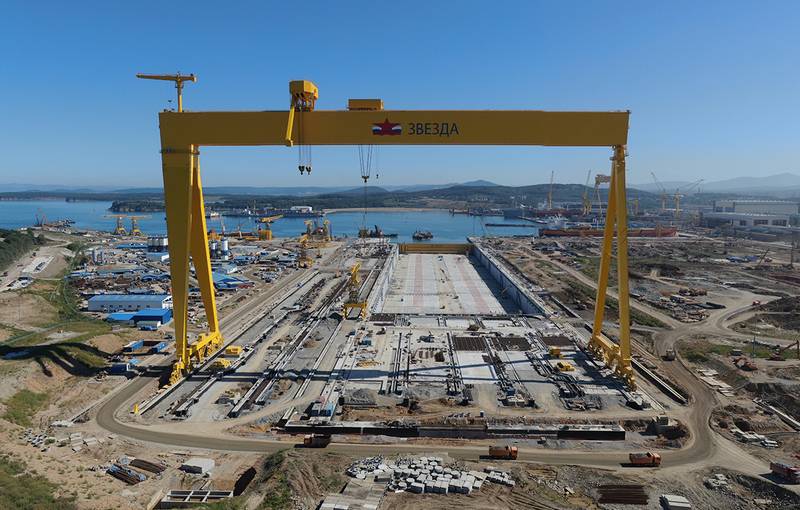 In Primorye, at the Zvezda shipyard in Bolshoy Kamen, the construction of one of the largest dry docks in the world is nearing completion. According to the press service of SSK "Zvezda", the dock will be commissioned four years earlier than the originally announced terms.
The construction of the dry dock is nearing completion, commissioning is currently underway at the facility, and the dock itself and facility equipment are being checked for readiness of machines and mechanisms for operation. Previously, the dock was filled with water to check and control the filtration, and a 114 meter long and 12 meter high bathoport floating gate was installed and installed on the workplace, separating the dock chamber from the water area. A technological gate was installed, which allows dividing the dock area into separate independent compartments for the construction of several ships at once, if necessary.
4 tower cranes with a lifting capacity of 60 tons and a gantry crane "Goliath" with a lifting capacity of 1200 tons were installed.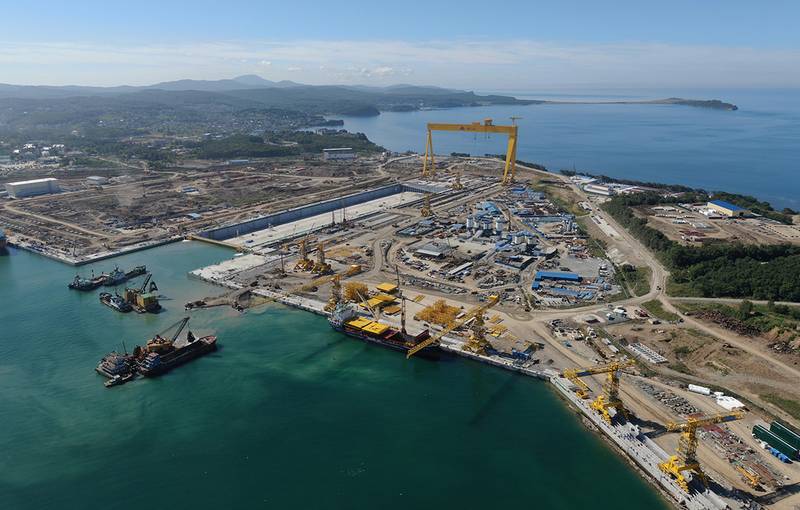 The dry dock itself is one of the largest of its kind in the world. Its dimensions are 485 meters long, 114 meters wide, and its depth is 14 meters. The dimensions of the dock make it possible to build ships and ships without limiting the tonnage and launching weight of the hulls.
This dry dock is a key element of the second phase of the Zvezda shipyard construction.