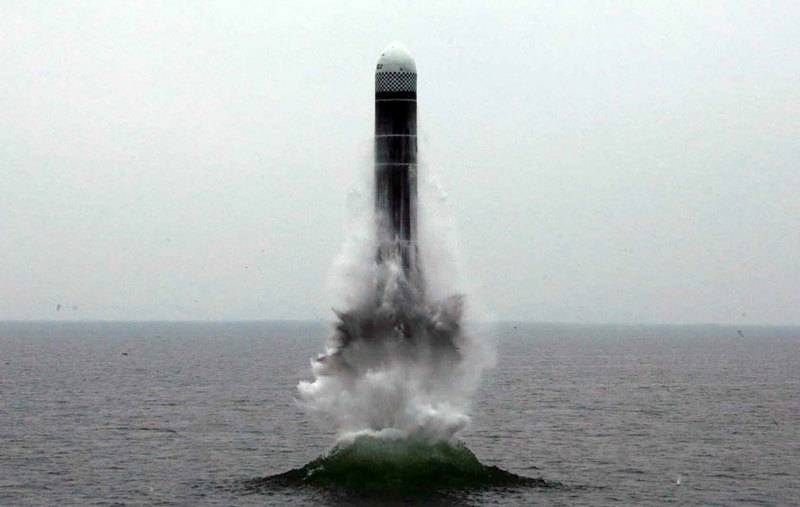 North Korea is likely to be preparing to test a sea-based medium-range intercontinental ballistic missile. This was stated by experts at the Washington Center for Strategic and International Studies.
American experts, having studied satellite images of the Shinpo shipyard on the east coast of the DPRK, came to the conclusion that the North Korean military is preparing for test launches of ICBMs from a submarine. As stated, the images revealed a vessel that can be used for testing submarine ballistic missiles (SLBMs). Most likely, experts say, the DPRK can prepare for tests of the Pukkynson-3 SLBM (Polar Star-3), but these conclusions have not yet been substantiated.
The pictures are suggestive, but do not give final conclusions about the preparations for the upcoming tests of the Pukkynson-3 SLBM
- said in a statement.
The North Korean submarine ballistic missile of the Pukkykson-3 type was first tested in early October 2019. According to the South Korean military, the launched rocket flew 450 km and reached an altitude of 910 km. The declared range of "Polar Star - 3" is 2000 km.
North Korea currently has a sea-based Pukkykson-1 ICBM with a range of 1250-1300 km. For the first time, the missile was successfully tested from a submarine in August 2016. For testing missiles, a diesel-electric submarine built in the DPRK, designated in the West as Sinpo-B, is used. The submarine has a total displacement of about 2000 tons and is equipped with one silo for ballistic missiles.
The standard carrier of the Pukkykson-3 missiles is likely to be a larger Sinpo-C-type diesel-electric missile submarine under construction in the DPRK at the Sinpo plant with a total displacement of about 3000 tons and three missile silos.