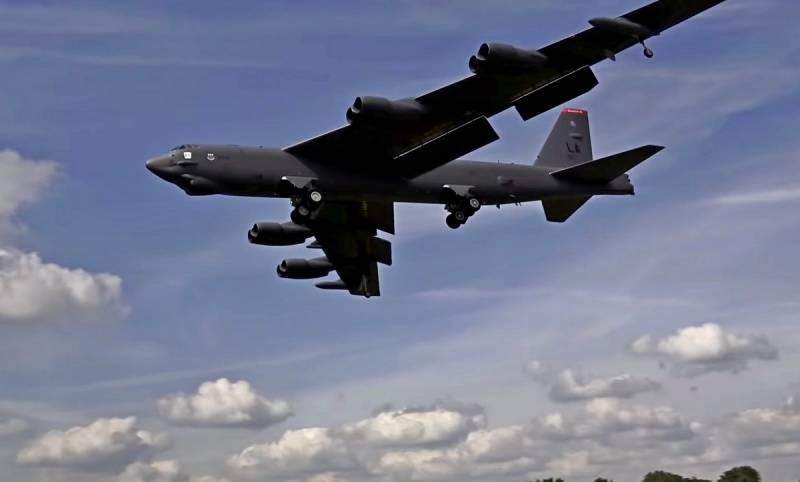 The flights of a group of American strategic bombers B-52H in the airspace of Ukraine near Crimea have demonstrated the ability to contain Russia. This is stated in the statement of the US Air Force Command in Europe.
According to the statement, flights of American strategists over Ukraine near the Crimean peninsula were planned in advance as part of the temporary transfer of six B-52H strategic bombers to the UK. During the exercise, three B-52 Stratofortress from the 5th Bomber Wing from the Minot base, together with Ukrainian fighters, flew over the territory of Ukraine, as close as possible to the Russian borders.
The mission provided the partner with a valuable opportunity to practice in the air. In addition, the mission demonstrated how forward-deployed B-52 aircraft and crews contribute to collective security and provide the United States, NATO allies and partners with the ability to contain Russia.
- stated in the Air Force Command.
According to Western
aviation
resources, American B-52N bombers entered the airspace of Ukraine over the Volyn region from Poland, flying over the Rivne, Zhytomyr regions and Kiev. After that, flying over the Kherson and Melitopol regions north of the Crimea, the strategists circled for about an hour and a half in an ellipse northeast of Genichesk along the coast of the Sea of ​​Azov.
At the same time, four reconnaissance aircraft were in the air at once - the American RC-135W and P-8A Poseidon, and the British RC-135W and Sentinel R.1, tracking the actions of the Russian military.