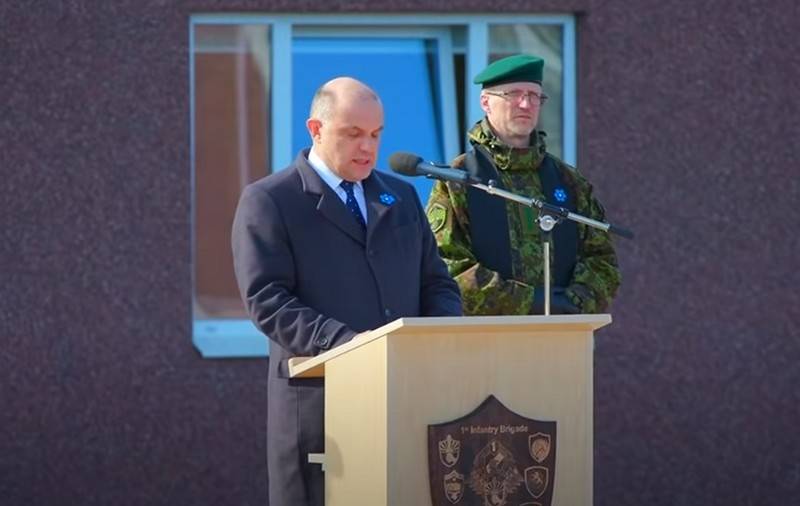 The Estonian Defense Ministry plans to conduct additional arms purchases in response to Russia's military exercises. This was stated by the head of the Estonian military department Juri Luik.
The Estonian Defense Minister in an interview with Aktualnaya Kamera said that Estonia is deeply concerned about the military exercises conducted by Russia. In this regard, it was decided to purchase additional weapons, such as naval radars, communications and mines. With regard to mines, Luik did not explain what kind of mines they were going to buy.
Russian exercises continue. And in our region, and in the fall, large-scale exercises "Caucasus" will be held, which will be attended by 150 soldiers. A part of the Caucasus exercises also affects our Western District and the troops of the Western District. The troops of this district were redeployed to the south to participate in the Caucasus exercises
- he said.
According to the minister, Russia's naval exercises with landing ships in the Baltic Sea are of particular concern.
Most troubling is the fact that Russia is using three large amphibious assault ships in the exercise, capable of transporting an entire amphibious battalion wherever Russia wants it. Therefore, the movement of such ships in the Baltic Sea is of great concern.
- he stressed.
Luik also accused Russia of flying combat aircraft without the included transponder and flight plan, in connection with which
aviation
NATO is forced to constantly fly out to intercept them.