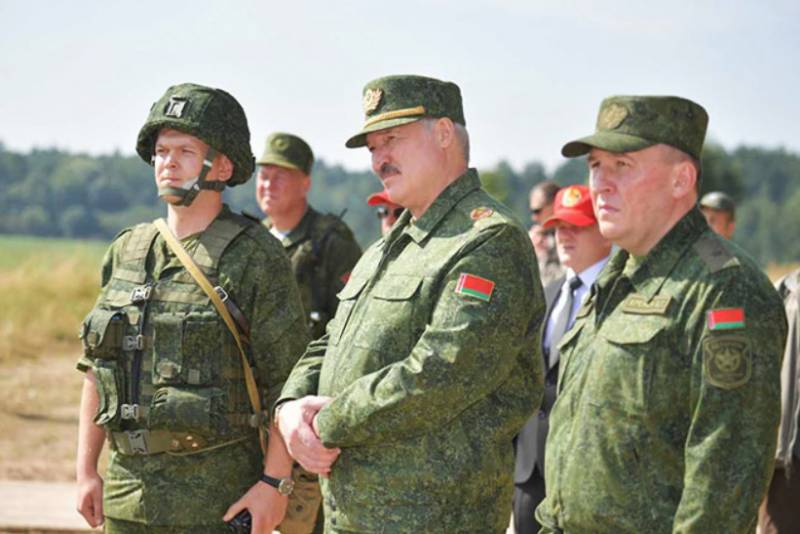 The Belarusian authorities published data on the intercepted negotiations, which dealt with the situation with Belarus and Russia. Let us remind you that earlier Alyaksandr Lukashenka announced that he had received the talks by the Belarusian electronic intelligence. According to him, it is clear from the negotiations that the statements about the poisoning of Navalny are a falsification of the West.
The information was published on the air of the ONT TV channel. The talks were reportedly held between representatives of Berlin and Warsaw. At the same time, the name of a certain Mike appears in the conversation.
From the publication:
Warsaw:
Is the poisoning confirmed exactly?
Berlin:
Look, Mike, in this case it's not that important ... There is a war ... And during a war, all methods are good.
Warsaw:
I agree. We must discourage Putin from sticking his nose into the affairs of Belarus ... The most effective way is to drown him in the problems of Russia, and there are many of them! Moreover, in the near future they will have elections, voting day in the regions of Russia.
Further, the representative of Berlin asks how the person in Warsaw "is doing in Belarus".
Warsaw replies that things are not going well and that "Lukashenka has turned out to be a tough nut to crack."
From the decryption:
They are professional and organized. It is clear that Russia supports them. The officials and the military are loyal to the president. While we are working. The rest is at the meeting, not by phone.
Then the speakers say goodbye to each other with the words "See you!"
Who these people, according to Minsk, who spoke of the President of Belarus as a "tough nut to crack", is not reported.
Earlier in the West, Lukashenka's statements about the talks allegedly intercepted by the Belarusian special services (and even before they were published by Minsk) were called untenable. Some political analysts in Germany said the negotiations were "staged by Lukashenka, who flatters himself with the words of a tough nut to crack." Other experts say that it is worth waiting for the publication of the audio version of the talks in order to draw concrete conclusions. But on the situation with Navalny, many German experts were satisfied with the statements of the authorities - without any direct evidence base.
The same audio version from Belarusian TV is presented:
Minsk said that they shared full data on the negotiations with the Russian special services.