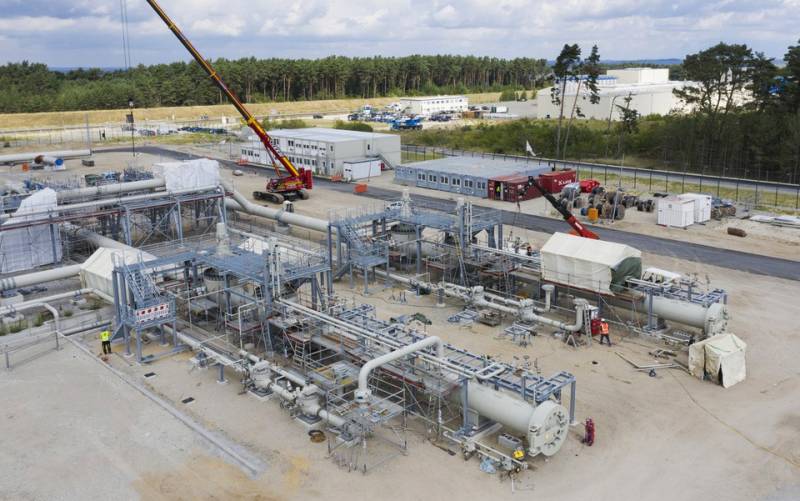 The strange rhetoric of German politicians continues around the Nord Stream 2 gas pipeline. At the same time, all statements have recently been linked to the situation around the deteriorating health of Alexei Navalny.
Today, a statement on the fate of the SP-2 gas pipeline was made by Friedrich Merz, who is a representative of the CDU - Christian Democratic Union. He is aiming at the leaders of this party (ruling).
At the suggestion of Friedrich Merz, "it is necessary to freeze the construction of Nord Stream 2 for a two-year period.
Merz:
I propose to impose a moratorium on the construction of the SP-2 for a period of two years. The construction of the gas pipeline must be boycotted due to the fact that the Russian opposition leader Alexei Navalny was poisoned with military substance. You need to take a tough stance towards Moscow and demand an investigation and clarification of the situation.
According to Merz, he previously advocated the construction of a gas pipeline, but now, he claims, he was influenced by the "poisoning of Navalny."
Mr Merz:
The countries of Europe must react. This cannot be left unanswered.
Earlier in the German press there were regular publications in which it was stated about "additional facts of the detection of traces of poison in Navalny's body." Until now, Berlin has not provided any documentary evidence, without responding to a request from the Russian Prosecutor General's Office.
Against this background, it can be assumed that German politicians today decided to take part in a kind of "bride" before the United States: the more obvious the anti-Russian position is presented, the more they expect to please Washington and enlist its support.
It also became known that Belarus decided to publish a recording of a conversation between representatives of Germany and Poland, from which it becomes clear that the statements about Navalny's poisoning are falsifications.