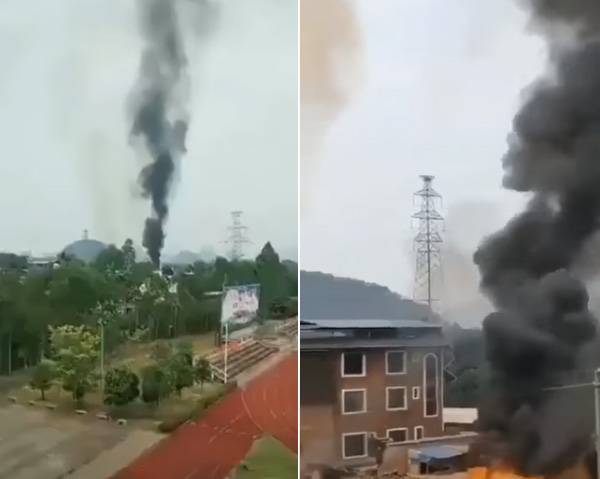 The EurAsian Times published an editorial today claiming the loss of a Su-35 fighter jet by the Chinese Air Force. At the same time, the article itself bears the title, which the edition decided to use together with a question mark: "Taiwan shot down a Chinese Su-35 fighter for violating its airspace?"
Of
Articles
:
Taiwan reportedly shot down a Russian-made Su-35 of the Chinese Air Force, which allegedly violated its airspace.
In this case, the reference goes to videos where you can see the rising smoke. It is stated that the footage is the territory of the southwestern province of China Guangxi. It is added that the fighter "could have fallen by itself."
There is no official confirmation of this information from the Chinese military command at the moment. At the same time, in Taiwan itself, statements have already appeared that the air defense means of the island's army against the Chinese
aviation
did not use. Also, the information that the fighters of the Chinese Air Force violated the air borders of Taiwan has not been confirmed.
Experts in Asia note that the publication of information about the "downed Su-35 of the Chinese Air Force" may be a provocation or a banal lie in order to heat up the already difficult situation in relations between Beijing and Taipei.
At the same time, materials appear where it is stated about the ejected Chinese pilot, who is in serious condition. To clarify these reports, it is worth waiting for the official statements of the representative of the Ministry of Defense of the PRC.