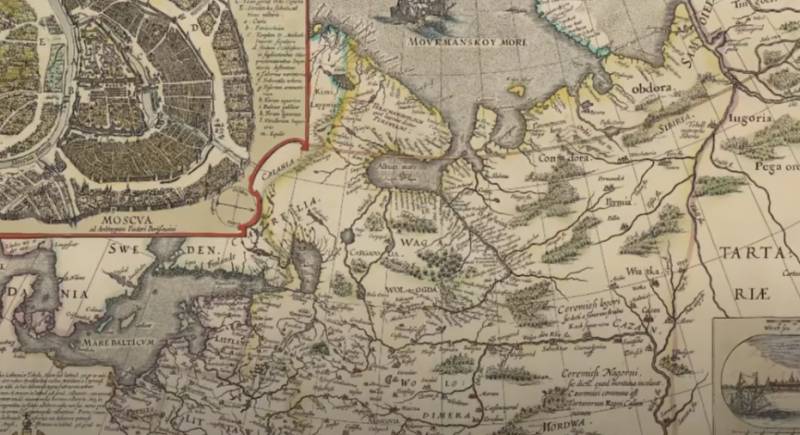 One of the study methods
stories
is the analysis of ancient maps. Not all historians are inclined to trust this method, since there have been and remain questions about the very compilation of maps dating back to centuries ago. However, as a methodology option for historical analysis, geographical maps may be quite suitable.
Often, when studying the works of cartographers of the distant past, questions arise that cannot be answered on the basis of a generally accepted approach to history. For example, in a particular area, the history of which is considered to be quite well studied, there are marks that completely contradict this story. In this case, some experts follow a simple path, claiming a mistake made by the person who prepared the map. Others consider it their duty to understand: perhaps, in historical science, what was considered generally accepted should be reconsidered to a certain extent.
The video on the channel "Chairman of SNT" examines the maps of the pre-Petrine era. In particular, it is said that the city with the name Perm appeared in the pre-Petrine era, then existing under the name "Great Perm".
The author of the video is very radically disposed towards the generally accepted history of today. According to him, during the reign of Catherine II, who in the video is proposed to be called exclusively Sophia Augusta Frederica, total censorship was introduced up to rewriting ancient texts in a new way, changing the appearance of maps.
The author believes that there are many maps that prove that "the wrong history" is being studied in our country.
The video is for the judgment of our readers: