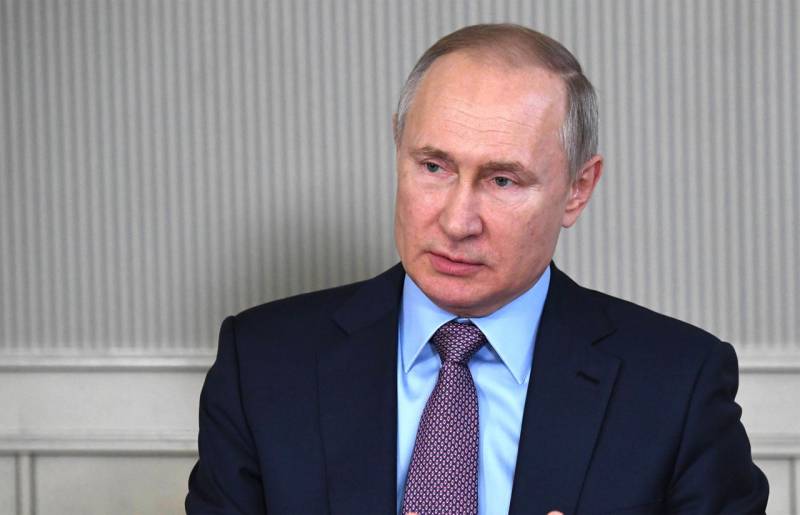 The President of the Russian Federation
The Western media are actively discussing the statements made by the Omsk toxicologist about the state of health of Alexei Navalny.
The expert's statement was quoted some time ago
RIA News
... According to the chief toxicologist of the Omsk region and the Siberian Federal District, Alexander Sabaev, no injuries to the patient's internal organs, indicating toxic substances, were detected by doctors in Omsk. Alexander Sabaev reports that he can only say that there was no poison in Navalny's body, otherwise the body would have certainly reacted, and the reaction of internal organs, by definition, would not have gone unnoticed by doctors.
At the same time, the specialist noted that in the past few days, Navalny "sat on various diets." According to Sabaev, a sharp deterioration in health could have been triggered by both diets and the influence of alcohol, "other excesses that we do not know about."
The large Polish edition of Rzeczpospolita discusses the statements of the chief toxicologist of the Omsk region and the whole situation with Navalny. Among other things, it is reminded that the family of the Russian oppositionist turned to the Russian authorities with a request to give permission to send Navalny to Germany. The author in the Polish newspaper emphasizes that the Russian authorities did not set up any obstacles for this - the oppositionist was sent to Germany, to the Charite clinic.
In the Polish press:
But the Kremlin did not interfere with the export of Navalny to Germany.
At the same time, the article tells about how Navalny "suspected that they wanted to poison him in a pre-trial detention center in 2018".
Polish readers were also reminded that the Charite clinic is known for the fact that "at different times, Russian oppositionists were treated there". In particular, the living Peter Verzilov is cited as an example.
It is these facts that raise questions from Polish readers who point out the oddity:
If Navalny had been poisoned by order of the Kremlin, then why would the Kremlin need to give permission for his treatment in Germany, and indeed for treatment, even in Russia itself.