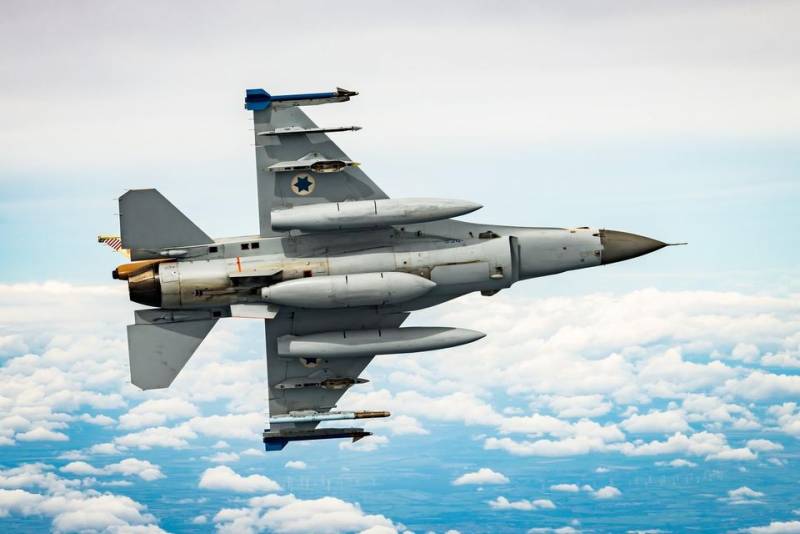 Photos of the Syrian territory taken from space have been released. They show the aftermath of air strikes on targets at Damascus International Airport and the T4 airfield at the At-Tiyas airbase of the Syrian Air Force.
The author of the images is the operator of the Israeli observation satellite Eros-B, ImageSat International.
According to the company, the air strikes were "allegedly" carried out by the IDF Air Force on targets where pro-Iranian armed formations are present. These targets have been bombed before.
The Israeli satellite operator notes that the strike on the T4 airfield damaged the runway and aircraft parking area. This forced the Syrian military to temporarily close the airfield for restoration work. Prior to that, the facility was bombed in July last year. After that, the aircraft parking area also had to be restored.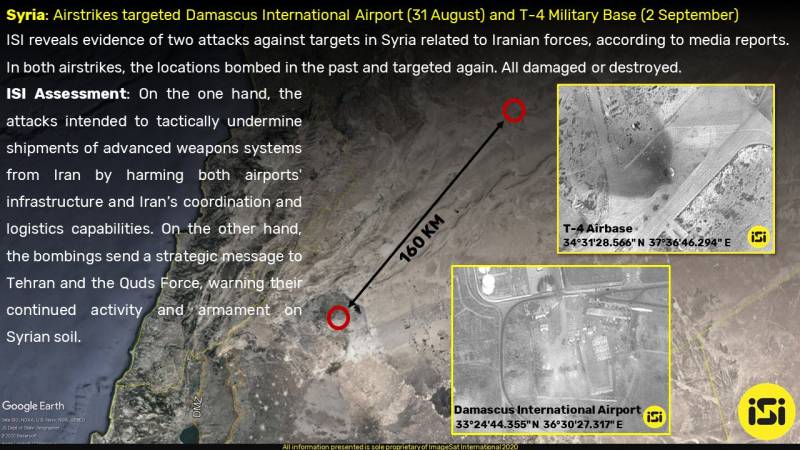 The Israeli media believe that in this way a signal was sent to Tehran and the Quds forces that their presence in Syria is undesirable. In addition, Israel is trying to prevent the deployment of modern Iranian weapons. Perhaps this is due to the recent agreement between Tehran and Damascus on the supply of air defense systems Bavar-373 and Khordad-3.
Earlier it was reported about the Russian military presence at the T4 airbase in Syria. The Ministry of Defense does not comment on these statements.