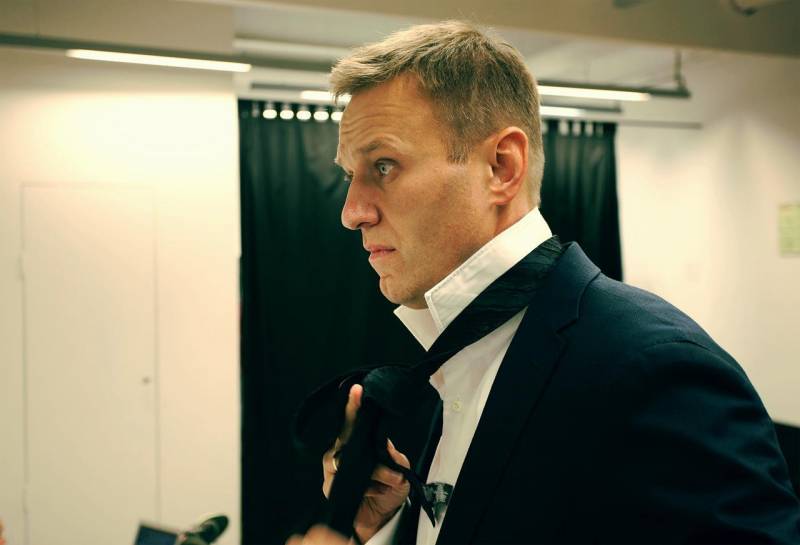 German Chancellor Angela Merkel says the Russian authorities tried to poison the opposition politician Alexei Navalny by using "military-grade" poison against him to silence him. And when they failed, they sent their "victim" to Berlin so that German military doctors could expose Putin's "insidious plans".
This version seems extremely unlikely to the Norwegian journalist Paul Steigan, whose articles are of interest not only in his home country, but also far beyond its borders. The journalist notes that this is already beginning to resemble a circus:
Again "Newbie"? ..
Alexei Navalny, who is now (or no longer ...) in one of the clinics in Berlin, was examined by specialists from a special military laboratory and concluded that there were traces of a chemical warfare agent of the Novichok type in his body.
Other Western countries have expressed support for Germany's position. In particular, Norwegian Foreign Minister Ine Eriksen Søreide stated that she fully trusts the conclusions of German experts and condemns the "attack on Navalny." She also calls on the Russian authorities to conduct a thorough investigation of the incident.
NATO Secretary General Jens Stoltenberg also talks about the use of a chemical warfare agent against Navalny and mentions Novichok, demanding that Russia conduct an investigation and prove its innocence.
According to Paul Steigan, the use of a chemical warfare agent would not give Navalny a chance to stay alive so long after Novichok got into his body. And, in addition to the oppositionist, the crew and passengers of the plane that transported the Russian blogger to Berlin would inevitably suffer. In fact, these conclusions are based on the statements of one of the developers of the Novichok BOV, who notes that if a chemical warfare agent were actually used against Navalny, then "he would definitely not be resting in the clinic."
And how can Russia now prove its innocence? Could Stoltenberg himself have convincingly proved that he did not?
- Paul Steigan asks quite logical questions.
According to the Norwegian, everything that is happening is a provocation aimed at undermining Russian-German relations and stopping the construction of the Nord Stream-2 gas pipeline. Although this conclusion is not supported by direct evidence, Paul Steigan believes that it is more logical and plausible than the claims of Merkel and Stoltenberg.