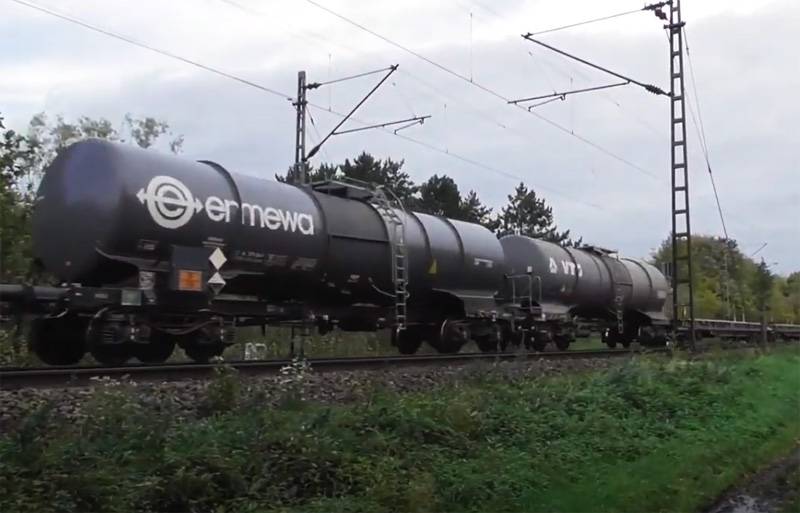 Against the background of yesterday's discussion by the Russian and Belarusian prime ministers of the reorientation of Belarusian cargo from Lithuanian and Ukrainian ports to ports of the Russian Federation, European economic experts expressed concern that the European Union could lose Belarusian transit. The question cannot be called idle in light of the sharp deterioration in relations between Minsk and the West against the background of anti-Lukashenka protests in the Republic of Belarus.
If Minsk is really ready to raise the stakes against the West because of its attempts to influence the internal political processes and if the same European Union decides to reinforce sanctions against Belarus again, then this may hit the interests of the European Union itself. Belarus is interesting to the EU primarily as a state with a favorable geographic location - through which it is possible to carry out the transit of various goods to Russia and China. Taking into account the fact that many problems arise with Ukrainian transit in the Russian Federation, primarily due to the actions of the Ukrainian side, the loss of at least part of the Belarusian transit can affect the EU economy quite significantly.
But Lukashenka stated in plain text that Europe must understand how it can cost it the loss of the ability to transit goods through the Republic of Belarus.
European experts believe that in the current situation, possible problems with Belarusian transit from Minsk can be expected, even if we take into account that Minsk itself will suffer losses. Adding negative in this case is the official statement of the German authorities that toxicologists from the Bundeswehr allegedly found the presence of substances from the Novichok group in the body of the Russian opposition leader Alexei Navalny. At the same time, the West is already demanding the introduction of new anti-Russian sanctions, including the rejection of the construction of Nord Stream-2.
It is noted that if new economic pressure is put on Russia - with the refusal of the "SP-2", then Russia will definitely not refuse without an answer from its side. And one of the options for a response on the part of Russia, Western experts see the possibility of, to one degree or another, blocking trade transit routes for European goods to the east. At the same time, the hope is expressed that "it will not come to this after all."