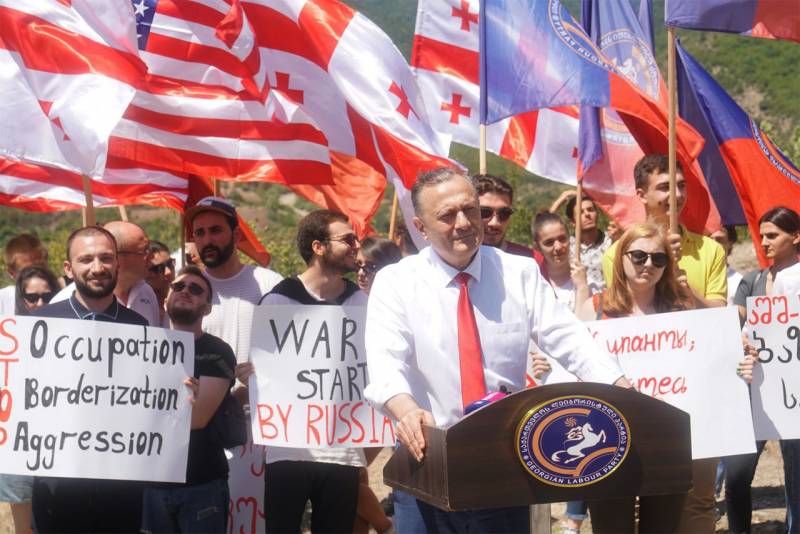 Russia and South Ossetia are discussing a statement made by the chairman of the Labor Party of Georgia, Shalva Netalashvili, during a visit to the South Ossetian border. In the presence of video cameras, Netalashvili made an openly anti-Russian statement, calling Russia an "occupying country."
In addition, the main Georgian politician-Labor party promised to "make every effort to return the Tskhinvali region (as Tbilisi calls the independent state of South Ossetia) to Georgia."
According to Netalashvili, "soon the Georgian flag will be raised over the Russian military base," and "the Tskhinvali region will return to Georgia."
At the same time, Netalashvili called the current Georgian government "pro-Russian" and promised that it would "suffer a crushing defeat" in the October 31 elections.
In Russia, commenting on Netalashvili's statements about "the imminent raising of the Georgian flag over the Russian military base," the Labor leader of the Transcaucasian state is advised to be more concerned about the fate of the Georgian military units, over which American flags are flying. Moreover, Netalashvili himself often performs under American flags, as evidenced by a photo from his Facebook.
Let us remind you that the Georgian authorities constantly declare about the "NATO way of Georgia". Apparently, in Tbilisi, some politicians continue to believe that NATO is ready to go to an open armed conflict so that people like Netalashvili have political work.