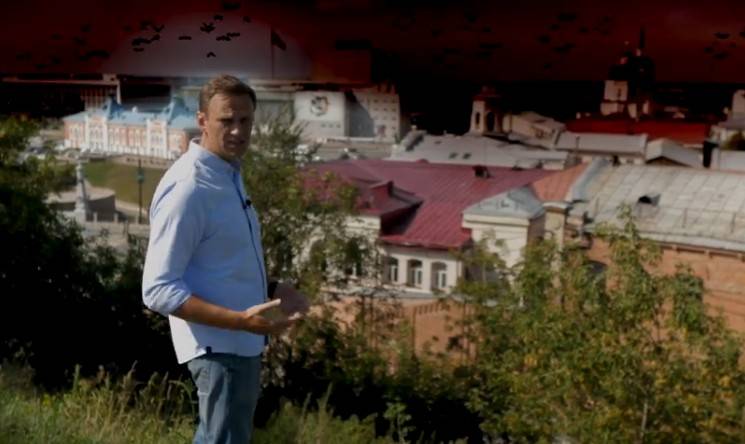 Well, again. They sent Navalny to Germany, and there it was determined that they had hounded him. And in order not to bother choosing a reason, they remembered "Novichok". For Russia, this will do. Again a cry to heaven. It is unlikely that this campaign will end in zilch, but if so, the average person will have a bad opinion of Russia. As in the joke: "Spoons were found, but the sediment remained." And I wonder why they didn't invite foreign doctors to Omsk, why they didn't take control tests from Navalny in a foreign presence, why they didn't take the necessary actions with his attendants, why, why ... What, the first time such a provocation?
NATO next to Russia. In 2004, the Baltic states joined NATO. Why were not economic ties with them severed as far as possible for the country back in 2000? Apparently, because it is impossible to destroy some business. Why not? Why is private interest higher than public interest? Where else is that in a major power? Would Georgia try to shoot at ours in 2008, if it knew that Russia would immediately cut off all economic ties and give it away? But it turned out the other way around, Georgia stood in a proud pose, while Russia babbled that it did not want to break ties with the aggressor. I don't buy Georgian wines because of the statement of the Georgian on "Rustavi-2" that it is necessary to pour the waste of Georgian life into wine for Russia. And who of the authorities banned food supplies from Georgia, citing the lack of a tough reaction from the Georgian leadership? Or at least prohibitively toughened the tests of wines for ammonia? Why not teach many, neighbors first, that the response to hostility will be harsh? Why are we embarrassed to tinker with our faces on the table of our "partners" in advance, remember the shooting of sepoys by the British, and the lousy blankets for Indians from the Anglo-Saxons?
Only metallurgists have benefited from the WTO. No one needs statements that we are on a par with the Americans ... Russia lost: its authority in the eyes of Belarus and Kazakhstan fell. It turned out that for Moscow accession to the WTO is more important than relations with its neighbors, because at first Moscow announced that it would join with these countries. How did the WTO help Russia?
IOC and WADA. An abbreviated quote from FSB Major General Alexander Mikhailov:
"What task will we solve by participating in the Olympics as a rootless brute, humiliated and insulted? No. We sent the IOC in 1984. And what have you lost? The position of the IOC is purely American and fits into the principle of sanctions. The ban on the flag, anthem, symbols of Russia is a political insult to the country. Our further actions: 1. Refuse to participate in the Olympiad. 2. To impose sanctions on the IOC members. 3. Stop payments to the IOC. 4. Initiate a criminal case against members of the IOC for insulting the symbols of Russia. And the last thing: it's time to live with your own mind, and not be slaves under international public organizations. "
With regard to international organizations, the quote should be attributed to many organizations. Take PACE. Why does the country need it? Officials need it, but the country does not. And why caved in, having paid for the time of absence?
A little about WADA. In light of all the infamy with WADA, deal with top sports officials. The state recognizes failures with doping and promotes those responsible for it in positions and awards. What conclusion will others draw? Can you imagine that Stalin approves General Pavlov as the Deputy People's Commissar of Defense for the defeat of the Western Front?
Kenya was unable to pay off loans to China, and China took the port of Mombasa. That's how it should be, not forgiving debts! And the displacement of Morales in Bolivia? And the coming to power in Brazil and Argentina of US friends? Even before the 2014 coup, on the margins of VO, I was surprised at our toothless policy in Ukraine, including the lack of distribution of printed materials about Russia's achievements and what awaits Ukraine when it breaks with Russia. This was to be done by Rossotrudnichestvo as a division of the Ministry of Foreign Affairs, engaged in the promotion of Russian interests, and it gave money to the Westerners of Ukraine for the Western cultural program! Yes, and ask about Rossotrudnichestvo's failures on the Internet. For Ukraine, you can only cite our and American costs. America said it spent $ 5 billion. For 30 years, Ukraine has taken from us in one way or another (including theft of energy resources, low prices, etc.) about $ 300 billion, of which about two hundred - until 2000, see the president's statements. And who got what from Ukraine?
And economic policy. In foreign trade, we have had a huge positive balance for a long time: we sell more than we buy. What do we do with income? And we spend almost half of the income where we sell it, and we call it a safety cushion. The pillow is a pillow, but it seems that for the people this pillow is only a pillowcase!
We have a negative balance in terms of currency movement: we export much more than we receive investments. So who benefits from our foreign economic policy?
Offhand, I remember foreign policy successes only in Crimea and, at first, in Syria.
Someone disagrees with the author? Argument, just don't need statements like: "You can't understand", "This is a multi-move." Connivance to a bully, criminal, aggressor has never led to the correction of the bully, criminal, aggressor. Rather, it will be different: the addictive effect will work and people around will not be surprised, but resent a normal, adequate policy. Four years ago it was still possible to show that we can snap back. In response to the closure of our offices in the United States, close their offices with us, and even impose sanctions on the supply of titanium and rocket engines until the US policy is clarified. But no, they vaguely noted "counter-productivity", and that's it. And everyone around us is accustomed to Russia's weak position. So we are reaping the benefits of toothlessness and thoughtlessness.