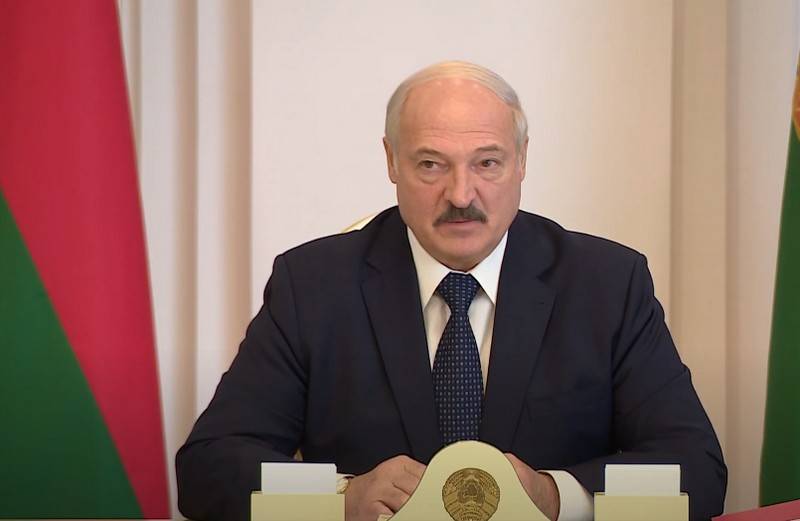 Belarusian President Alexander Lukashenko carried out a reshuffle in the republic's law enforcement agencies, replacing the chairman of the KGB and the head of the republic's Security Council. This is reported by the Belarusian media.
Lukashenko removed from his post the chairman of the KGB Valery Vakulchik, appointing Ivan Tertel, who until now headed the State Control Committee (KGK), to this post. Vakulchik, removed from the KGB, took over as chairman of the republic's Security Council with instructions to "ensure the collective work of the special services."
It seems to me that, as a secretary of state, together with the head of the administration (Igor Sergienko - approx.), Knowing the direction of this work, you will be able to unite around you not only special services, but also law enforcement agencies. And to fulfill the tasks that have been assigned to us today. And new ones have arisen - problems, threats and so on
- gave a parting word to Vakulchik Lukashenko.
Instead of Tertel, Vasily Gerasimov will act as chairman of the KGC, until now - the first deputy chairman of this department. The appointment of ex-chairman of the Security Council Andrei Ravkov to the new position has not yet been reported.
Let us remind you that Lukashenka replaced the government of Belarus even before the presidential elections, re-appointing Roman Golovchenko to the post of prime minister and leaving all ministers in their posts.
In addition, Lukashenko made a number of appointments in the State Committee for Military Industry, and also agreed on the appointment of heads of local executive bodies in a number of districts of the Gomel region.