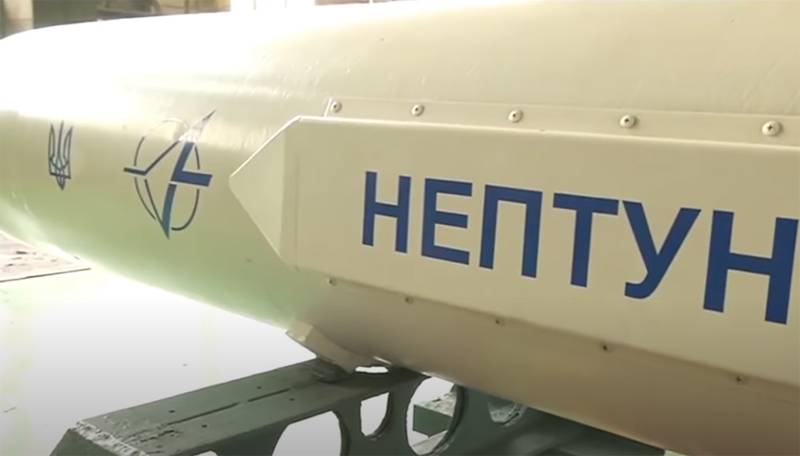 The Commander of the Ukrainian Navy, Rear Admiral Oleksiy Neizhpapa, made a statement regarding the development of coastal defense and new modifications of cruise missiles. The basis for such development today in Ukraine is seen by the Neptune missile systems, the tests of which were actively covered by the secretary (at that time) of the NSDC, Alexander Turchinov.
According to the Commander of the Ukrainian Navy, the formation of three divisions of the coastal complex of land-based cruise missiles RK-2025MTS "Neptune" is planned in Ukraine by 360.
Neizhpapa said that new divisions will be deployed in those regions of Ukraine that have access to the Azov and Black Seas.
Rear Admiral Neizhpapa:
Moreover, immediately after that, we immediately plan to put on alert one of the batteries of the Neptune complex, which will begin to perform tasks as intended.
The official adoption of the Neptune missile system in the Armed Forces of Ukraine took place on 23 August. At the same time, not a single rocket regiment with "Neptunes" has been officially formed in the Ukrainian armed forces.
But it is reported about plans to equip cruise missiles "Neptune" and air carriers. The carrier aircraft is also named. This is the front-line bombers Su-24M of the Ukrainian Air Force. It was them that the country's Ministry of Defense chose as the main carriers of cruise missiles. For this, as stated, the production association "is working on
aviation
version of the CD ".
Video from June tests of RK-360MTS "Neptune":