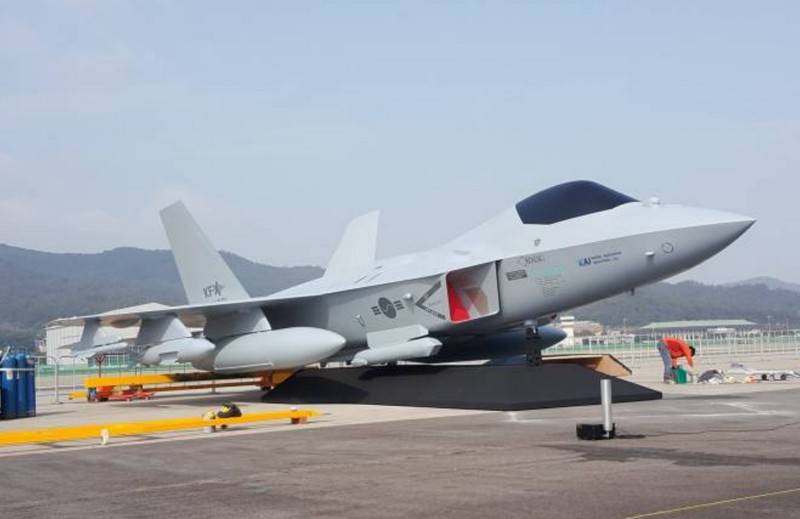 The first prototype of the promising South Korean fighter KF-X will be created in the first half of next, 2021. This was reported by the South Korean National Defense Development Agency.
According to the agency, currently the South Korean corporation KAI (Korea Aerospace Industries) has already started the final stage of assembling the first prototype. The start of assembly was announced at the beginning of July this year at the corporation's facility in Sacheon, 440 kilometers south of Seoul.
Earlier, KAI said that the rollout of the first flight prototype of the KF-X fighter is scheduled for April 2021. The first flight of the prototype fighter is scheduled for 2022.
The fighter is being created in single and double versions, although previously only a single was reported. Aerodynamically speaking, it is almost a complete "copy" of the American F-22, but slightly smaller. It is planned to install two General Electric F414 engines. The maximum take-off weight is 25,4 tons. Speed ​​- up to Mach 1,9. 10 suspension points for rockets, bombs and various overhead containers. In the first version - Block 1 - there are no internal compartments, this aircraft will be produced until 2028. The Block 2 version will go into production from 2029. It is stated that the second version will not have restrictions on the range of weapons.
The development of the fighter will be completed by 2026, the South Korean Air Force plans to acquire 120 new aircraft by 2032. New fighters will replace the obsolete F-4 Phantom II and F-5 Freedom Fighter / Tiger II.