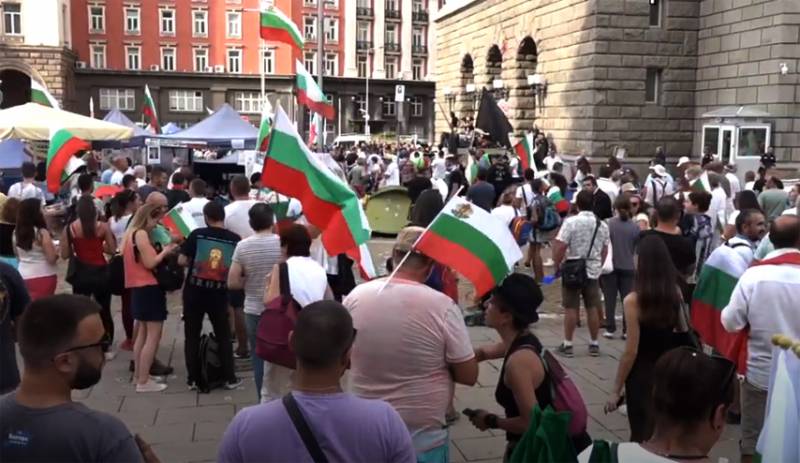 Massive protests have re-emerged in Bulgaria. For the first time in recent years, at least 60 people have been arrested on the streets of Sofia, accused of inciting and participating in riots. Previously, protests erupted in July.
The police leadership declares that the most active protesters threw bottles, stones, firecrackers at law enforcement outfits, and used rods. The Bulgarian press reported about ten police officers who were injured during clashes with demonstrators. The police, in turn, used special means, including tear gas. 16 people were hospitalized.
So what are the protests against in Bulgaria?
The protest is directed against the Boyko Borisov government, which is believed to have failed to take sufficient measures to mitigate the negative effects of the pandemic. Also, the government of Boyko Borisov is called a political force "promoting the interests of the mafia and the oligarchy." Amid calls for Borisov to resign, he announced that the government was going to work further. Such words on the part of the prime minister aroused indignation among the Bulgarians, and the most active ones decided to go to the center of Sofia - to the parliament building.
Attention is drawn to the fact that the President of Bulgaria Rumen Radev is also in favor of the resignation of the Borisov government.
The protesters say they will not leave the parliament building until Boyko Borisov resigns along with the rest of the ministers.
Against this background, the statement was made by the Bulgarian Defense Minister Krasimir Karakachanov. According to him, the protest actions are "organized and planned".
For reference: Boyko Borisov has been the Prime Minister of Bulgaria since 2009.
And what is interesting, in the European Union and the United States there are no statements about the support of the protesters and about the need to "get rid of the regime in Bulgaria in favor of political changes."
Protests in #Bulgari to... "If you were in power, would you want to stay in power if people don't want you there and you represent the people" .. my English wife. @OliverBullough @BorisJohnson @EmmanuelMacron @realDonaldTrump @HToshko @piersmorgan @ gJMPtY625hGeSo6 pls raise awareness pic.twitter.com/Bk6Dp4M2Yf

- Hristian Hristov (@miolerinho) September 2, 2020