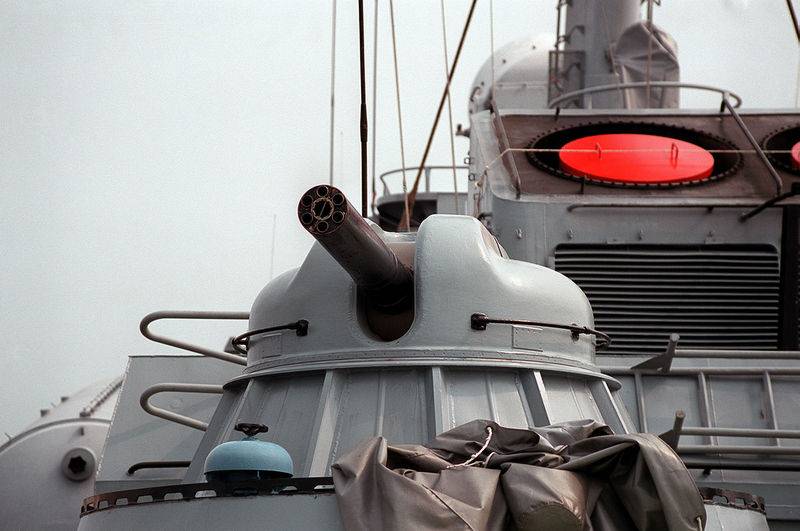 Crews of Russian Navy ships will receive special target designator helmets for controlling the AK-30 630-mm automatic artillery anti-aircraft gun. This was announced by Nikolai Borisov, deputy general director - general designer for military-technical policy of the Morinformsistema-Agat concern.
According to Borisov, the new target designation system for the AK-630 artillery mounts is currently undergoing factory tests. The target designator is designed to increase the effectiveness of hitting air targets in the near sea zone. In addition, the helmet can be used for primary target designation for surface targets.
We have developed a new version of optical-electronic guidance systems using helmet-mounted target designators. The operator, by turning his head, makes the initial guidance of the AK-630 to the target, and then the system locks the target automatically. The complex is undergoing factory tests
- TASS quotes the words of Borisov.
The deputy general director added that the development already has an export-standard passport and in the future can be exported.
AK-630 is a 30-mm six-barreled automatic shipborne artillery mount, adopted by the USSR Navy in 1976. In the name "6" means six barrels, "30" - caliber. Designed to engage air targets at a range of up to 4 km and surface targets up to 5 km. Until recently, it was installed on almost all ships of the Russian
fleet
.