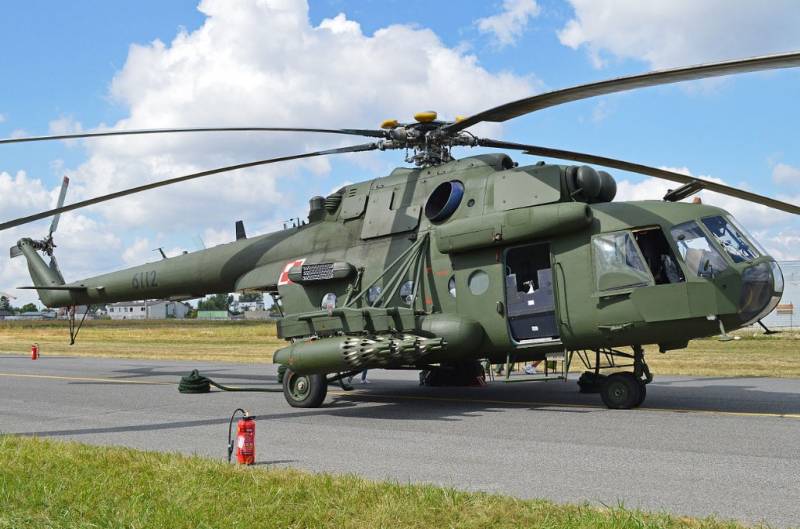 Accession to NATO entails a transition to the standards of the alliance in the system of military ranks, organizational structure and, of course, weapons. But until now, many countries of Eastern Europe, despite membership in the North Atlantic Alliance, use the Soviet
weapon
.
During the Cold War, the USSR did not skimp on the supply of weapons to its allies on all continents. One of the most important directions of supplies was Eastern Europe, or rather the countries that were part of the Warsaw Pact Organization. Today, almost all of them are NATO members, but this fact does not prevent them from continuing to have in service
Tanks
, anti-aircraft missile systems, combat vehicles, machine guns and grenade launchers, made in the USSR. The use of Soviet weapons in any case also provides for the continuation of technical cooperation with Russia.
Up to the present time, a large number of Soviet weapons are in service with Bulgaria. So, the basis of its tank power is made up of Soviet tanks T-72 (531 tanks) and T-55 (400 tanks). The country's ground forces are also armed with about 300 Soviet-made BMP-1, 74 BRDM-2, 781 BTR-60, 192 BM-21 Grad, 506 2S1 Gvozdika self-propelled howitzers. The Air Force of Bulgaria is armed with 12 MiG-29s, Su-25K attack aircraft, Mi-14 and Mi-24 helicopters, Osa and S-300 air defense systems.
In the Czech Republic, Slovakia and Romania, Soviet weapons are much less, but the Romanian ground forces, for example, have about 260 T-55 tanks, and the Czech air forces use Soviet Mi-24 helicopters and Russian Mi-171Sh. The Mi-17 and Mi-24 helicopters, MiG-29 fighters remain in service with the Slovak Air Force, while the ground forces of this country have practically got rid of Soviet equipment, only the Soviet-made anti-tank complexes "Malyutka", "Fagot", "Konkurs" remain and SAM "Strela-10". Hungary does without Soviet aircraft, but it has Mi-8, Mi-17 and Mi-24 helicopters in the Air Force, and 44 T-72M1 tanks, 260 BTR-80, 120 BTR-80A in the ground forces.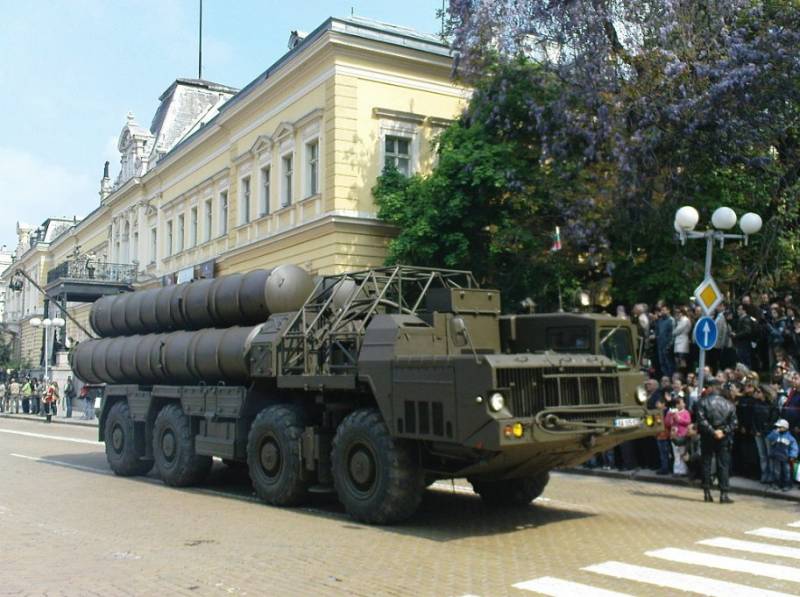 SAM S-300 at a military parade in Sofia, Bulgaria
Despite the difficult relations with Russia, Poland also does not get rid of weapons marked "Made in the USSR". So, the ground forces of this country have 237 BRDM-230 BRM-1K, 75 BM-21 "Grad", SAM "Kub" and 9K33 "Osa-AK". The Polish Air Force also remains in service with MiG-29 fighters and Mi-8 and Mi-17 helicopters. Almost all anti-aircraft systems used by the Polish armed forces are also Soviet-made. In addition, the Polish army is armed with Kalashnikov machine guns, RPGs, Dragunov sniper rifle modernized for firing NATO cartridges.
Of course, gradually the Eastern European members of the North Atlantic Alliance are still getting rid of Soviet military equipment: this is understandable, because weapons are becoming obsolete, new, more advanced tanks, combat vehicles, and aircraft appear. But the acquisition of the same American or French tanks, for example, is associated with large financial costs, which the budgets of the countries of Eastern Europe are not yet able to bear. Therefore, many Eastern European states are now modernizing and reworking the weapons that they inherited from the USSR. In addition, a large number of Soviet weapons are sold by the countries of Eastern Europe to the developing countries of Asia and especially Africa.
At the same time, it is interesting that a number of member countries of the North Atlantic Alliance are acquiring weapons from Russia. So, the most famous example of such an acquisition, which caused an international scandal, was the purchase by Turkey of the S-400 air defense system from Russia. In service with Greece are S-300 air defense systems, which were transferred to Athens by Cyprus, which in turn acquired anti-aircraft missile systems from Russia.