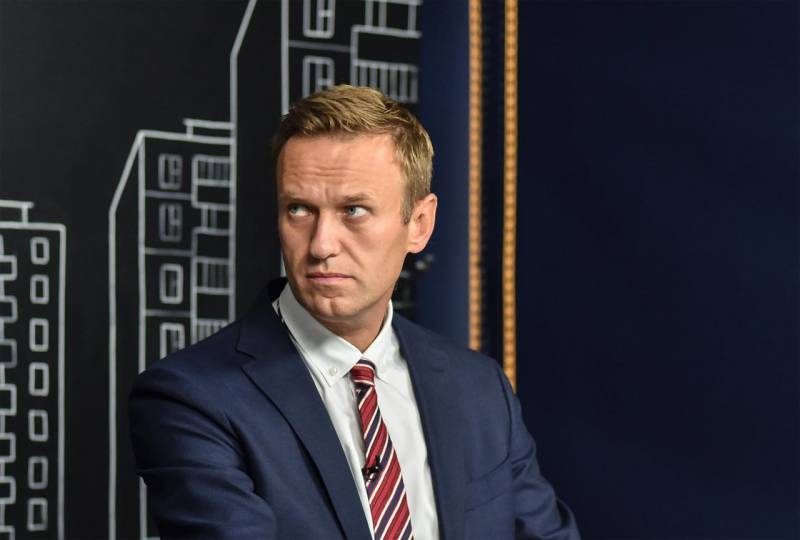 There are urgent reports from Germany that military toxicologists of the Federal Republic of Germany were allegedly able to accurately identify "the poison with which the Russian opposition figure Alexei Navalny was poisoned."
Let us remind you that after being sent from Omsk to the German clinic "Charite" practically nothing was reported about Navalny. There were even statements on the network that Navalny could have been transferred from Charite to another place. Now it suddenly turns out that military toxicologists managed to work with Navalny, which already raises many questions.
Reports coming from Germany say that poison from the Novichok "group" was allegedly found in Navalny's body. This was reported by an official representative of the German government.
According to the representative of the German Cabinet, Berlin will inform its partners in the European Union and NATO about the results of the analysis.
These statements have already provoked a reaction both in Germany itself and abroad. Experts note that the assumptions about the favorable position of Alexei Navalny as a sacred victim are actually justified. For obvious reasons, no one, as in the case of Skripal and his daughter, will provide any evidence of the presence of poison in Navalny's body. But for the collective West there is a new reason to spin the flywheel of anti-Russian sanctions. At the same time, in the same West, hardly any of the politicians is going to ask a reasonable question: what kind of military poison is this, which is supposedly "poisoned" by the opponents of the Kremlin, if it is not even capable of taking a person's life ... And what kind of "poisoning" such, "beneficial to the Kremlin", if the Russian authorities give the go-ahead for the treatment of the "poisoned" abroad, where they can make up any unsubstantiated diagnosis.
It should be noted that earlier the Czech professor stated that even the poison that is used in the fields against rodents can be suitable for the sounded group of poisons.