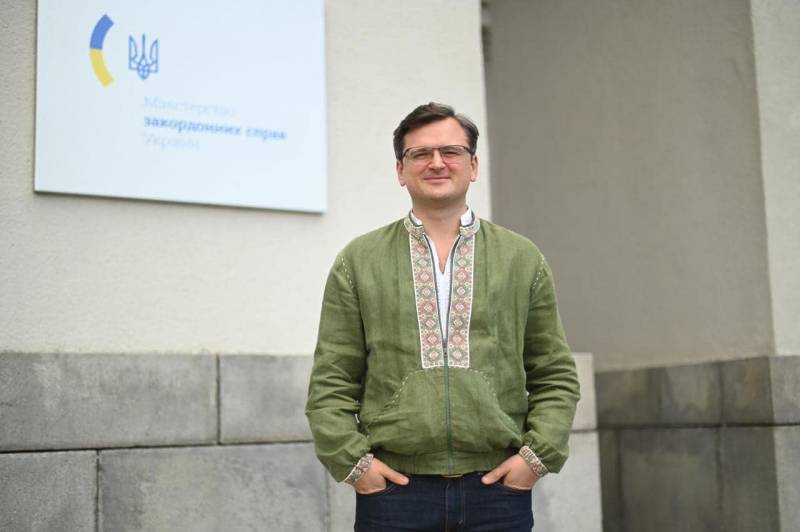 Ukrainian Foreign Minister Dmitry Kuleba commented on the statement by Russian Foreign Minister Sergei Lavrov that there are up to 200 representatives of Ukrainian radical formations on Belarusian territory.
Kuleba called Sergey Lavrov's statement "nonsense" and added that "he intends to fight Russian disinformation."
The head of the Ukrainian Foreign Ministry said that the words about the preparation of extremists in Ukraine with the subsequent transfer to the Republic of Belarus are "the fruit of the psychological fantasy of those who presented such data to Sergei Lavrov."
With such a statement, Mr. Kuleba clearly wants to say that he allegedly controls the flows of Ukrainian radicals and knows exactly where these or those of them are at the moment ... It is extremely difficult to believe in this.
Kuleba states that Ukraine has never and is not conducting any subversive activities against Belarus.
This is a doubly surprising statement, especially when you consider that it was Ukraine that was one of the first to refuse to recognize the results of the Belarusian elections and actually began to threaten Minsk with sanctions.
Kuleba:
On the contrary, Russia claims that it has already sent some of its `` specialists '' to Belarus and is ready to send even more of them. Russia's efforts to portray its green men in Belarus as Ukrainian extremists is a cheap and losing trick.
Meanwhile, in Ukraine itself, they asked themselves why Kuleba writes all this on his Facebook page, and does this mean that this is what the official reaction of the Ukrainian Foreign Ministry looks like?