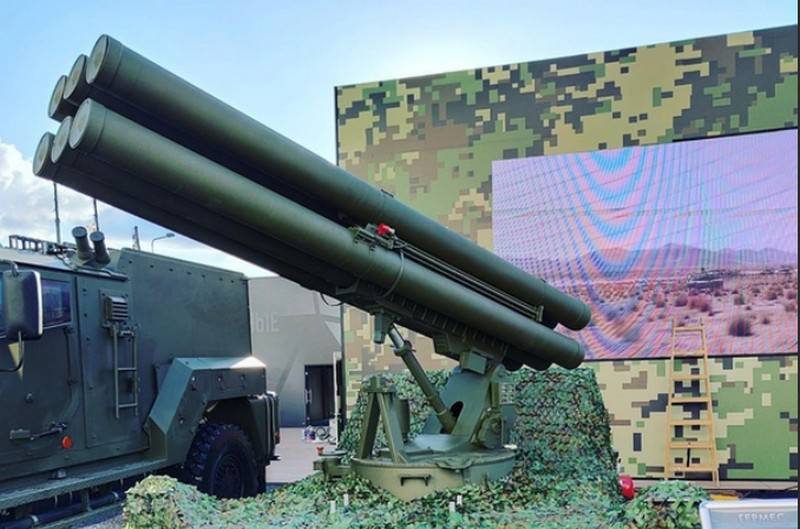 The promising Russian anti-tank complex "Hermes", presented at the military-technical forum "Army-2020", may become the "destroyer" of Western
tanks
... American publicist Peter Suciu writes about this in an article for the National Interest magazine.
According to the author, the newest Russian anti-tank complex, equipped with supersonic missiles, developing speeds in excess of 4 speeds of sound, with a 100% guarantee can destroy any tank of the Western coalition. Suciu argues that the new complex is likely to occupy a special niche between high-precision ammunition and anti-aircraft systems.
In Greek mythology, Hermes acts as an emissary and messenger of the gods. Russia's recently unveiled next-generation Hermes guided weapon system could be a very powerful message, as a long-range supersonic missile can destroy a western tank with an almost 100 percent guarantee.
- he said.
It is noted that "Hermes" has a compact combat module with launchers for six missiles and can fire salvo fire at six targets at a distance of up to 100 km. Each missile has a high-explosive fragmentation warhead and contains twenty kilograms in TNT equivalent. The complex can be used against both armored vehicles and stationary fortifications, warehouses, communication centers, etc.
The special advantage of the new complex is that it can be installed on any platform, and the "fire and forget" system allows you to direct missiles to the target using drones or ships.
According to the author of the article, the new Russian complex could become a breakthrough in the field of anti-tank
weapons
.
It could be a game changer in the anti-tank platform arena and certainly challenge Israel's Spike missiles, making the American Javelin anti-tank system completely obsolete.
- sums up Suchiu.