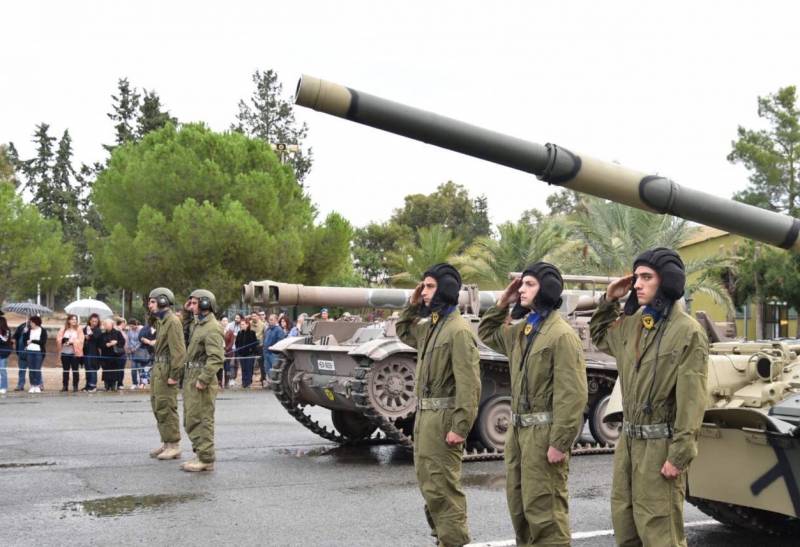 The American decision on Cyprus has sparked outrage in Turkey. We are talking about the decision of the American administration to abandon the previously imposed embargo on the supply
weapons
Cyprus.
Washington's decision to lift the embargo was announced by the head of the US Department of State Mike Pompeo. The ban on the supply of weapons to Cyprus by the United States of America has been in effect for more than 30 years - since 1987.
Then the embargo imposed by the United States was associated with the need to promote the unification of the island after the Turkish occupation of its northern part. The very introduction of Turkish troops into the northern part of the island took place in the 1970s. Northern Cyprus declared independence from the rest of Cyprus and today Ankara supports this independence.
In Turkey, they say that the very emergence of the Turkish Republic of Northern Cyprus occurred after the Greek population of the island attacked the areas of compact residence of Turkish Cypriots.
An attempt to unite the administrative divisions of Cyprus has been under way for decades. In 2004, a referendum was held in Cyprus on the unification of the island based on the principles voiced by the UN. Voting by the Greek Cypriots turned out to be a protest. While in the Turkish part of the island the majority of residents voted in favor, the Greek part of Cyprus voted against - about 75%.
To date, the independence of Northern Cyprus is recognized only by Turkey, which does not recognize the legitimacy of the authorities of the rest of the island.
The United States says that if during the long-term embargo on arms supplies to Cyprus, no progress has occurred to de-escalate the conflict between the South and the North, then the ban on arms supplies is meaningless. And so the ban is lifted.
In Turkey, such a step is considered capable of leading to incitement of an armed conflict on the island, where the situation has remained calm recently.