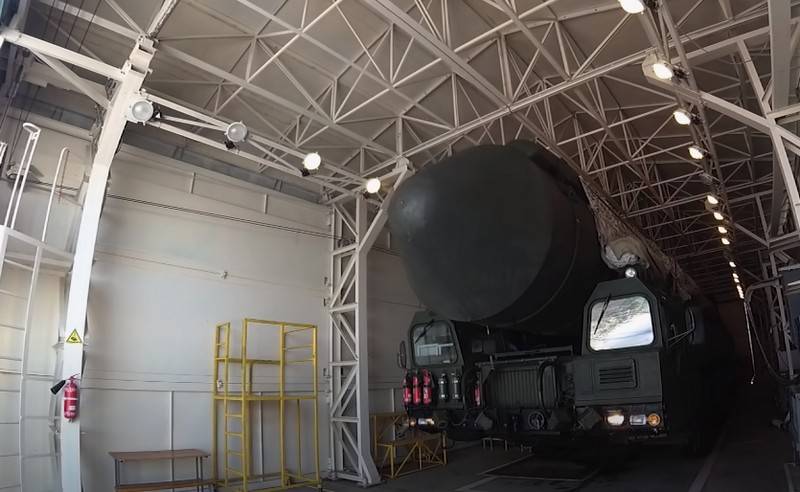 The United States, constantly provoking Russia and stationing its troops on its borders, is walking on the edge of a knife. Russia is systematically re-equipping its Strategic Missile Forces (Strategic Missile Forces) with new missiles and, in the event of an armed conflict, will simply destroy the United States. This statement was made by the author of an article published in the Chinese edition of Sohu.
Russia is gradually re-equipping its Strategic Missile Forces with new missiles, putting the Yars, Avangard and Sarmat complexes on alert, conducting exercises to train all components of the nuclear forces. All this is done in response to the actions of the United States, which is trying to dictate its will to the whole world.
Russia and the United States, the author writes, are the largest nuclear powers in the world, but Russia is ahead of the United States both in the number of nuclear warheads and in the degree of development of its missiles. As of 2020, the United States has 5800 nuclear warheads in service, while Russia has 6275 nuclear warheads (including mothballed). With regard to ICBMs, it can be stated that the United States has only two types of missiles - the Minuteman-3 and Trident silo-based ICBMs for nuclear submarines, while Russia owns a whole arsenal of modern ICBMs - Topol, Topol-M, " Yars "," Rubezh "," Sarmat "," Voevoda "and others.
According to Chinese experts, Russia is armed with 300 ICBMs, which terrifies the White House. At the same time, the Strategic Missile Forces continue to receive missile systems, in the near future delivery of 15 more newest ICBMs is expected.
Russian missile systems are capable of overcoming American missile defenses and striking US territory. The newest missile "Sarmat", which will soon replace the "Voevoda", according to experts, can destroy up to 10 medium-sized American cities, and 30 such ICBMs - return the United States to a primitive society. Other missile systems include the Avangard with a gliding hypersonic unit, which can easily overcome missile defense and can fly from Moscow to Washington in 15 minutes. If Russia launches its missiles at the United States, then the Americans will have to kneel down and admit they are defeated.
Russia has drawn a "red line" for the United States, warning them not to play with fire. Moscow has warned that any missile launched towards Russia or their allies would be considered a nuclear warhead, regardless of whether or not it is. In response, Russia will retaliate with a nuclear strike that will be devastating for the enemy. If the United States does cross the line, it will feel the full power of the world's strongest ICBMs.