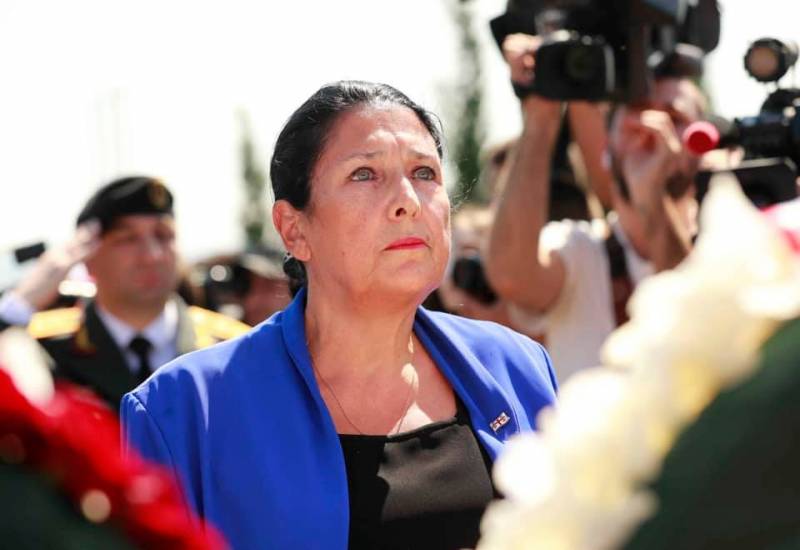 Georgian President Salome Zurabishvili decided to send a letter to the European Union and the United Nations. What is the reason for the Georgian president's sudden craving for the epistolary genre?
As it turns out, Zurabishvili in his letter asks the EU and the UN, as well as the group of co-chairs of the so-called Geneva International Discussions, "to use all available opportunities to prevent escalation in the Tskhinvali region." Official Tbilisi continues to call the independent republic of South Ossetia the Tskhinvali region.
According to Ms. Zurabishvili, "in the occupied territories of Georgia, a situation has developed in which fundamental human rights are violated".
Zurabishvili writes in his letter:
The humanitarian situation in the Tskhinvali region is constantly deteriorating. There are facts of unlawful kidnapping and detention. There is a systematic psychological and physical pressure on the population living there.
Zurabishvili states that "the priority task today is to protect the population of the Tskhinvali region from threats."
At the same time, Ms. Zurabishvili strangely forgets that the main threat to South Ossetia was and remains the Georgian army, which was led from abroad, which at one time carried out a military invasion of the republic by order of the then President of Georgia, Mikhail Saakashvili. And Saakashvili has not yet incurred international criminal responsibility for that war crime, including the attack on Russian peacekeepers.