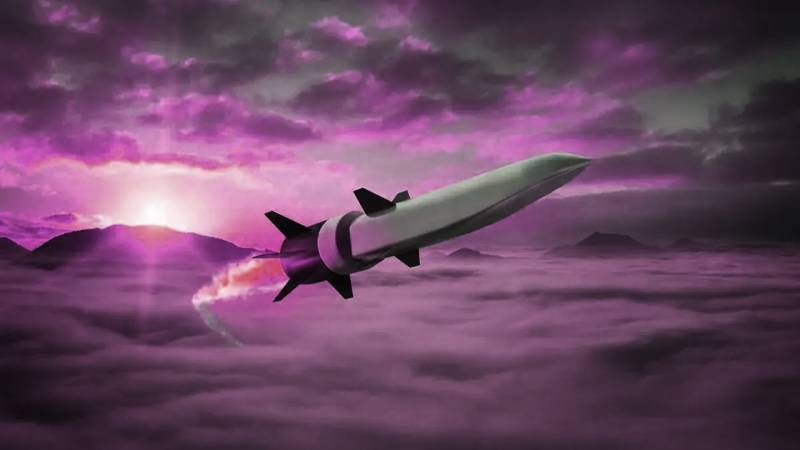 Graphics: Raytheon / Northrop Grumman
The Defense Advanced Research Projects Agency (DARPA) announced the successful flight tests of prototypes of hypersonic missiles from developers Raytheon and Lockheed Martin. At the same time, there is no data on exactly which military range such tests were carried out.
The HAWC (Hypersonic Air-Air Weapon Concept) program, which is being implemented by American companies in the military-industrial sector, according to some reports, is carried out using the B-52H Stratofortress strategic bombers as carriers. However, there is no official confirmation of the information that these aircraft were used for flight tests of prototypes of hypersonic missiles at the moment.
The essence of the tests was to lift the missiles into the air, but at the same time they had to remain on the suspension points of the aircraft. During the flight, using special sensors, information was collected on the aerodynamic properties and other parameters of hypersonic prototypes.
weapons
... Also, there was a collection of data on how the carrier aircraft can remain maneuverable when using such a load.
DARPA says that by the end of the year they are going to conduct a flight test stage, during which the carrier aircraft could already launch prototypes of hypersonic missiles.
HAWC Program Manager Andrew Knedler:
Our tests have shown that both the aircraft and the rocket are ready to move on to the next stage. The next stage is the free flight of the rocket after launch from the carrier. We have previously conducted tests in a wind tunnel. All of this instills confidence in us and will provide the US military with unrivaled capabilities.