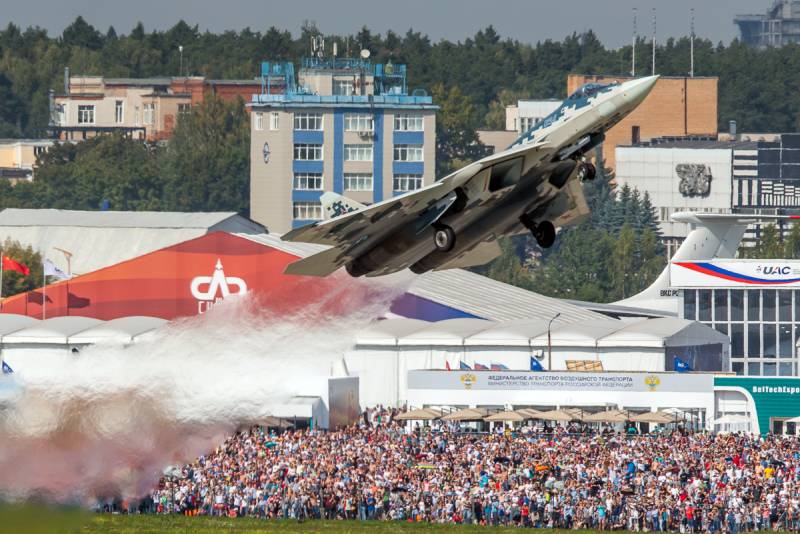 The head of the Rostec aviation cluster, Anatoly Serdyukov, gave a long interview after a rather long break.
Former Russian Defense Minister Answered Journalist's Questions
RBC
... One of the areas of the conversation concerned the prospects for the fifth generation fighter Su-57.
Anatoly Serdyukov was asked whether Russia is preparing to sell these fighters to foreign buyers, and if so, to whom specifically.
The head of the Rostec aviation cluster noted that there is interest in the Su-57 from foreign countries. At the same time, Serdyukov added that there can be no talk of any export of the latest combat aircraft as long as there are no such fighters in service with the Russian Aerospace Forces.
According to Serdyukov, the top priority is "the delivery of the Su-57 to the Russian Armed Forces."
The ex-minister of defense added that against this background, proposals to potential foreign customers of this kind of military equipment are received from the corporation.
Serdyukov:
Who? I will not say. It is too early.
The topic of staff reductions in the United Aircraft Corporation was also touched upon in the interview. According to Serdyukov, optimization (and this is what this person calls reductions) is planned at the level of 8-10 percent. If you believe Serdyukov, this kind of "optimization" will affect mainly the administration, management personnel, but will not affect personnel from the engineering and design staff.
According to Serdyukov, today the UAC's debt to banks has reached 530 billion rubles. The head of the Rostec aviation cluster said that today it is easier to name those banks to which the UAC has no debts.